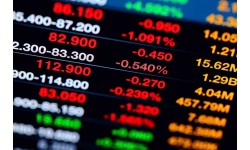 Star Equity Holdings, Inc. (NASDAQ:STRRP – Get Rating) Chairman Jeffrey E. Eberwein bought 26,605 shares of the business's stock in a transaction dated Friday, June 3rd. The stock was purchased at an average price of $1.06 per share, for a total transaction of $28,201.30. Following the acquisition, the chairman now directly owns 2,234,836 shares of the company's stock, valued at approximately $2,368,926.16. The transaction was disclosed in a document filed with the Securities & Exchange Commission, which is accessible through this hyperlink.
Star Equity Company Profile (Get Rating)
Star Equity Holdings, Inc provides healthcare solutions in the United States and internationally. It operates through four segments: Diagnostic Services, Diagnostic Imaging, Construction, and Investments. It offers imaging services primarily to cardiologists, internal medicine physicians, and family practice doctors; and imaging systems, including nuclear cardiac and general purpose nuclear imaging systems to physician offices and hospitals.
Featured Stories
Want More Great Investing Ideas?
Receive News & Ratings for Star Equity Daily - Enter your email address below to receive a concise daily summary of the latest news and analysts' ratings for Star Equity and related companies with MarketBeat.com's FREE daily email newsletter.