Pacific Basin Shipping Limited (OTCMKTS:PCFBY – Get Rating) – Jefferies Financial Group cut their FY2024 earnings estimates for Pacific Basin Shipping in a research report issued on Thursday, July 28th. Jefferies Financial Group analyst A. Lee now forecasts that the company will post earnings of $3.40 per share for the year, down from their prior forecast of $3.60. The consensus estimate for Pacific Basin Shipping's current full-year earnings is $3.41 per share.
Pacific Basin Shipping Trading Up 4.2 %
OTCMKTS PCFBY opened at $9.12 on Monday. The company has a 50 day moving average price of $8.79 and a two-hundred day moving average price of $9.51. Pacific Basin Shipping has a 12-month low of $6.68 and a 12-month high of $12.53.
Pacific Basin Shipping Company Profile
(
Get Rating
)
Pacific Basin Shipping Limited, an investment holding company, provides dry bulk shipping services worldwide. It also offers shipping consulting, ocean shipping, crewing, secretarial, and agency and ship management services; and engages in the vessel owning and chartering, and convertible bonds issuing activities.
See Also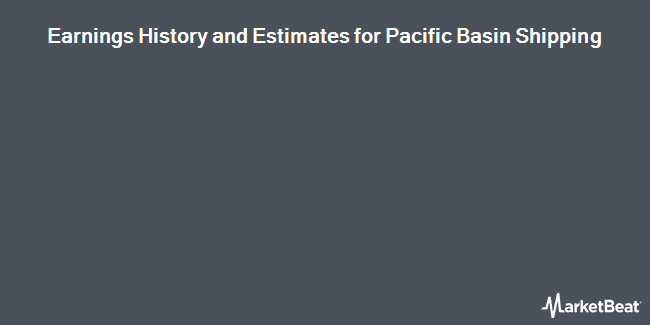 Want More Great Investing Ideas?
Receive News & Ratings for Pacific Basin Shipping Daily - Enter your email address below to receive a concise daily summary of the latest news and analysts' ratings for Pacific Basin Shipping and related companies with MarketBeat.com's FREE daily email newsletter.