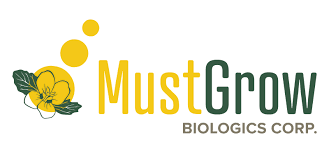 MustGrow Biologics Corp. (OTC:MGROF – Get Rating)'s share price traded down 1.9% during mid-day trading on Thursday . The company traded as low as 2.04 and last traded at 2.04. 500 shares traded hands during trading, a decline of 91% from the average session volume of 5,605 shares. The stock had previously closed at 2.08.
Analyst Upgrades and Downgrades
Separately, Noble Financial assumed coverage on shares of MustGrow Biologics in a research report on Monday, July 18th. They set a "market perform" rating on the stock.
MustGrow Biologics Trading Down 1.9 %
The stock has a fifty day simple moving average of 2.08.
MustGrow Biologics Company Profile
Want More Great Investing Ideas?
(
Get Rating
)
MustGrow Biologics Corp., an agricultural biotech company, focuses om development and commercialization of natural biopesticide, biofumigants, and bioherbicides derived from mustard seed. It provides preplant soil biofumigation, a technology to treat soil-borne diseases and pests for various crops, including fruit, vegetables, and other crops.
Further Reading
Receive News & Ratings for MustGrow Biologics Daily - Enter your email address below to receive a concise daily summary of the latest news and analysts' ratings for MustGrow Biologics and related companies with MarketBeat.com's FREE daily email newsletter.