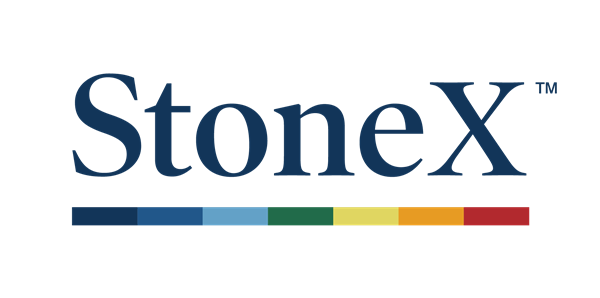 StoneX Group (NASDAQ:SNEX – Get Rating) will release its earnings data after the market closes on Monday, November 21st. Analysts expect StoneX Group to post earnings of $1.93 per share for the quarter. Individual interested in listening to the company's earnings conference call can do so using this link.
StoneX Group Price Performance
Shares of SNEX stock opened at $95.97 on Friday. The firm has a fifty day moving average of $88.79 and a two-hundred day moving average of $83.85. The firm has a market cap of $1.94 billion, a P/E ratio of 12.18 and a beta of 0.98. StoneX Group has a 1-year low of $52.31 and a 1-year high of $99.00. The company has a debt-to-equity ratio of 1.85, a current ratio of 1.41 and a quick ratio of 1.09.
Analyst Ratings Changes
Separately, TheStreet cut StoneX Group from a "b" rating to a "c+" rating in a research note on Friday, August 5th.
Institutional Inflows and Outflows
Want More Great Investing Ideas?
A number of large investors have recently modified their holdings of SNEX. Raymond James Financial Services Advisors Inc. bought a new stake in shares of StoneX Group in the 1st quarter worth approximately $208,000. Walleye Capital LLC bought a new stake in StoneX Group in the 2nd quarter valued at about $227,000. Renaissance Technologies LLC acquired a new position in StoneX Group during the 2nd quarter valued at about $281,000. Colony Group LLC grew its position in StoneX Group by 9.1% in the 2nd quarter. Colony Group LLC now owns 3,600 shares of the company's stock worth $281,000 after purchasing an additional 300 shares during the last quarter. Finally, Envestnet Asset Management Inc. acquired a new stake in shares of StoneX Group in the first quarter valued at approximately $297,000. 75.85% of the stock is currently owned by institutional investors.
About StoneX Group
StoneX Group Inc operates as a global financial services network that connects companies, organizations, traders, and investors to market ecosystem worldwide. Its Commercial segment provides risk management and hedging, exchange-traded and OTC products execution and clearing, voice brokerage, market intelligence, physical trading, and commodity financing and logistics services.
Featured Stories
Receive News & Ratings for StoneX Group Daily - Enter your email address below to receive a concise daily summary of the latest news and analysts' ratings for StoneX Group and related companies with MarketBeat.com's FREE daily email newsletter.