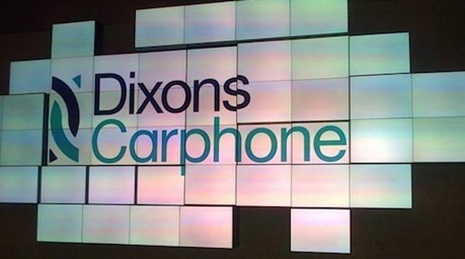 Currys plc (LON:CURY – Get Rating)'s share price crossed above its 50-day moving average during trading on Thursday . The stock has a 50-day moving average of GBX 67.11 ($0.79) and traded as high as GBX 87.15 ($1.03). Currys shares last traded at GBX 83.70 ($0.99), with a volume of 2,111,859 shares.
Wall Street Analysts Forecast Growth
Separately, Berenberg Bank reiterated a "hold" rating and issued a GBX 70 ($0.83) price objective on shares of Currys in a research report on Thursday, September 15th. Three equities research analysts have rated the stock with a hold rating and one has given a buy rating to the company. According to MarketBeat.com, the company has a consensus rating of "Hold" and a consensus price target of GBX 111.25 ($1.32).
Currys Price Performance
The company has a 50-day simple moving average of GBX 67.11 and a 200-day simple moving average of GBX 70.42. The stock has a market cap of £944.60 million and a PE ratio of 1,395.00. The company has a debt-to-equity ratio of 53.94, a current ratio of 0.79 and a quick ratio of 0.30.
Insider Buying and Selling at Currys
Want More Great Investing Ideas?
In other news, insider Ian Dyson bought 200,000 shares of the stock in a transaction on Wednesday, October 5th. The shares were bought at an average price of GBX 61 ($0.72) per share, with a total value of £122,000 ($144,259.19).
About Currys
Currys Plc operates as a retailer of technology products and services. The company operates through UK & Ireland, Nordics, and Greece segments. It offers consumer electronics and mobile technology products and services; and mobile virtual network operator and consumer electrical repair services. The company also sells its products through online; and offers insurance services.
Further Reading
Receive News & Ratings for Currys Daily - Enter your email address below to receive a concise daily summary of the latest news and analysts' ratings for Currys and related companies with MarketBeat.com's FREE daily email newsletter.