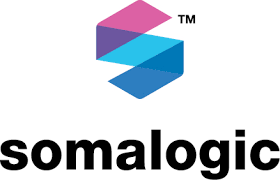 SomaLogic, Inc. (NASDAQ:SLGC – Get Rating) gapped up prior to trading on Wednesday . The stock had previously closed at $2.92, but opened at $3.01. SomaLogic shares last traded at $2.98, with a volume of 865 shares traded.
Wall Street Analyst Weigh In
Separately, Cowen dropped their target price on shares of SomaLogic to $8.00 in a report on Thursday, November 17th.
SomaLogic Price Performance
The stock's fifty day moving average price is $2.67 and its 200-day moving average price is $3.49. The firm has a market cap of $596.22 million, a price-to-earnings ratio of -7.07 and a beta of 1.48.
Want More Great Investing Ideas?
SomaLogic (
NASDAQ:SLGC
–
Get Rating
) last released its quarterly earnings results on Monday, November 14th. The company reported ($0.18) earnings per share (EPS) for the quarter, beating analysts' consensus estimates of ($0.20) by $0.02. SomaLogic had a negative net margin of 81.72% and a negative return on equity of 18.23%. The business had revenue of $41.71 million for the quarter, compared to analyst estimates of $19.50 million. As a group, equities research analysts predict that SomaLogic, Inc. will post -0.52 EPS for the current fiscal year.
Institutional Inflows and Outflows
Several large investors have recently added to or reduced their stakes in SLGC. Quantbot Technologies LP boosted its holdings in shares of SomaLogic by 24,040.9% during the 1st quarter. Quantbot Technologies LP now owns 5,311 shares of the company's stock worth $42,000 after buying an additional 5,289 shares during the period. Mackenzie Financial Corp bought a new position in SomaLogic during the 2nd quarter valued at about $46,000. Prudential Financial Inc. bought a new position in shares of SomaLogic in the second quarter worth about $48,000. Prelude Capital Management LLC bought a new position in shares of SomaLogic in the first quarter worth about $89,000. Finally, Engineers Gate Manager LP acquired a new stake in shares of SomaLogic during the 1st quarter worth approximately $104,000. Institutional investors and hedge funds own 66.79% of the company's stock.
About SomaLogic
SomaLogic, Inc operates as a protein biomarker discovery and clinical diagnostics company in the United States. It develops slow off-rate modified aptamers (SOMAmers), which are modified nucleic acid-based protein binding reagents that are specific for their cognate protein; and offers proprietary SomaScan services, which provide multiplex protein detection and quantification of protein levels in complex biological samples.
Featured Stories
Receive News & Ratings for SomaLogic Daily - Enter your email address below to receive a concise daily summary of the latest news and analysts' ratings for SomaLogic and related companies with MarketBeat.com's FREE daily email newsletter.