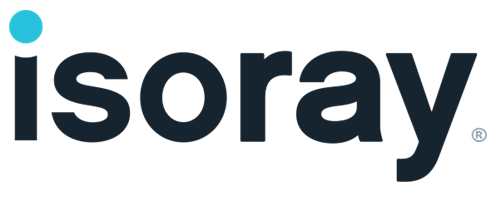 Isoray, Inc. (NYSEAMERICAN:ISR – Get Rating)'s share price passed above its 200-day moving average during trading on Monday . The stock has a 200-day moving average of $0.00 and traded as high as $0.29. Isoray shares last traded at $0.29, with a volume of 100 shares changing hands.
Isoray Stock Performance
The stock has a market cap of $41.21 million, a PE ratio of -4.83 and a beta of 1.25.
Isoray (NYSEAMERICAN:ISR – Get Rating) last announced its quarterly earnings results on Thursday, November 10th. The healthcare company reported ($0.03) earnings per share (EPS) for the quarter, missing analysts' consensus estimates of ($0.01) by ($0.02). Isoray had a negative net margin of 91.45% and a negative return on equity of 14.76%. The firm had revenue of $1.72 million during the quarter. On average, analysts anticipate that Isoray, Inc. will post -0.05 EPS for the current year.
Insiders Place Their Bets
Want More Great Investing Ideas?
In other Isoray news, CEO Lori A. Woods bought 100,000 shares of the company's stock in a transaction on Tuesday, November 15th. The shares were bought at an average cost of $0.34 per share, for a total transaction of $34,000.00. Following the acquisition, the chief executive officer now directly owns 1,147,038 shares in the company, valued at $389,992.92. The transaction was disclosed in a filing with the Securities & Exchange Commission, which is available at
this hyperlink
. In the last ninety days, insiders bought 185,404 shares of company stock worth $66,454. 2.42% of the stock is currently owned by company insiders.
Institutional Trading of Isoray
A hedge fund recently raised its position in Isoray stock. Perkins Capital Management Inc. grew its position in shares of Isoray, Inc. (NYSEAMERICAN:ISR – Get Rating) by 4.1% in the 2nd quarter, according to the company in its most recent filing with the Securities and Exchange Commission (SEC). The institutional investor owned 2,914,500 shares of the healthcare company's stock after purchasing an additional 116,000 shares during the quarter. Perkins Capital Management Inc. owned approximately 2.05% of Isoray worth $901,000 as of its most recent SEC filing. 11.82% of the stock is owned by institutional investors.
About Isoray
Isoray, Inc, together with its subsidiaries, develops, manufactures, sells, and markets isotope-based medical products and devices for the treatment of cancer and other malignant diseases in the United States and internationally. The company offers CS-1 Cesium-131 brachytherapy seeds for the treatment of prostate, brain, lung, head and neck, gynecological, pelvic/abdominal, and colorectal cancers.
Featured Articles
Receive News & Ratings for Isoray Daily - Enter your email address below to receive a concise daily summary of the latest news and analysts' ratings for Isoray and related companies with MarketBeat.com's FREE daily email newsletter.