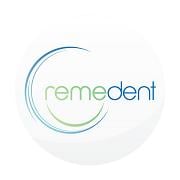 Remedent, Inc. (OTCMKTS:REMI – Get Rating)'s share price dropped 1% during mid-day trading on Monday . The stock traded as low as $0.17 and last traded at $0.17. Approximately 1,500 shares changed hands during mid-day trading, The stock had previously closed at $0.17.
Remedent Price Performance
The company's fifty day simple moving average is $0.17 and its 200-day simple moving average is $0.17.
About Remedent
Remedent, Inc, through its subsidiaries, researches, designs, develops, manufactures, and distributes oral care and cosmetic dentistry products. It primarily provides professional veneers and teeth whitening products for professional and over-the-counter use. The company offers River8, a prefab veneer that enables the dentist to find the right combination of teeth for a patient with minor reshaping.
Read More
Receive News & Ratings for Remedent Daily - Enter your email address below to receive a concise daily summary of the latest news and analysts' ratings for Remedent and related companies with MarketBeat.com's FREE daily email newsletter.