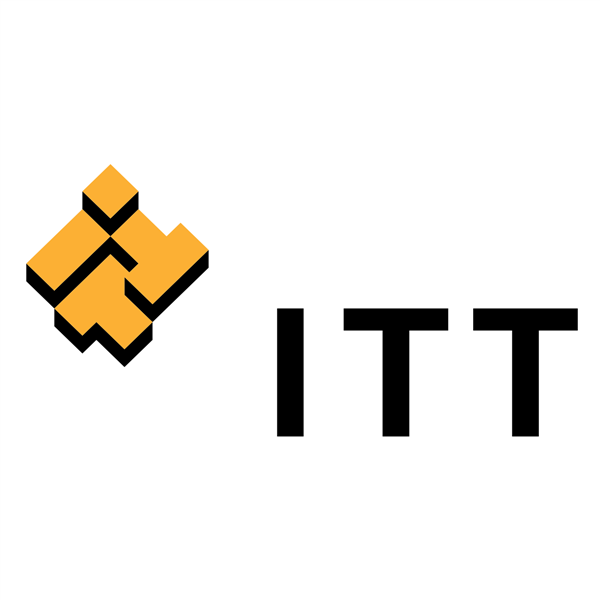 ITT (NYSE:ITT – Get Rating) had its price objective upped by analysts at KeyCorp from $90.00 to $96.00 in a report issued on Wednesday, Benzinga reports. The brokerage presently has an "overweight" rating on the conglomerate's stock. KeyCorp's price target would indicate a potential upside of 14.85% from the company's current price.
A number of other brokerages also recently weighed in on ITT. StockNews.com started coverage on ITT in a report on Wednesday, October 12th. They issued a "buy" rating on the stock. Robert W. Baird cut their price objective on ITT from $88.00 to $83.00 in a report on Friday, November 4th. Citigroup boosted their target price on ITT from $82.00 to $94.00 and gave the company a "buy" rating in a research note on Friday, December 9th. Finally, Stifel Nicolaus cut their price target on ITT from $84.00 to $78.00 in a research note on Tuesday, October 11th. Two analysts have rated the stock with a hold rating and eight have given a buy rating to the company's stock. Based on data from MarketBeat, ITT has an average rating of "Moderate Buy" and an average target price of $89.80.
ITT Price Performance
ITT stock opened at $83.59 on Wednesday. The company's 50 day simple moving average is $82.68 and its 200-day simple moving average is $76.19. ITT has a 52-week low of $63.77 and a 52-week high of $97.88. The firm has a market capitalization of $6.91 billion, a P/E ratio of 19.90, a P/E/G ratio of 1.47 and a beta of 1.43.
Want More Great Investing Ideas?
ITT (
NYSE:ITT
–
Get Rating
) last announced its earnings results on Thursday, November 3rd. The conglomerate reported $1.20 earnings per share (EPS) for the quarter, beating the consensus estimate of $1.18 by $0.02. The company had revenue of $753.60 million for the quarter, compared to the consensus estimate of $754.17 million. ITT had a net margin of 12.26% and a return on equity of 16.95%. Sell-side analysts predict that ITT will post 4.39 EPS for the current fiscal year.
Hedge Funds Weigh In On ITT
A number of institutional investors have recently modified their holdings of ITT. Ronald Blue Trust Inc. bought a new position in ITT in the 2nd quarter worth $26,000. Lazard Asset Management LLC bought a new position in shares of ITT in the second quarter worth about $30,000. Private Trust Co. NA acquired a new position in shares of ITT during the 2nd quarter worth about $30,000. FNY Investment Advisers LLC bought a new stake in ITT during the 3rd quarter valued at approximately $32,000. Finally, CVA Family Office LLC grew its holdings in ITT by 32.1% in the 3rd quarter. CVA Family Office LLC now owns 515 shares of the conglomerate's stock valued at $34,000 after buying an additional 125 shares during the last quarter. Institutional investors own 90.16% of the company's stock.
ITT Company Profile
ITT, Inc engages in the manufacture and sale of engineered components and customized technology solutions primarily for the transportation, industrial, and energy markets. It operates through the following segments: Motion Technologies, Industrial Process, Connect and Control Technologies, and Corporate and Other.
Featured Stories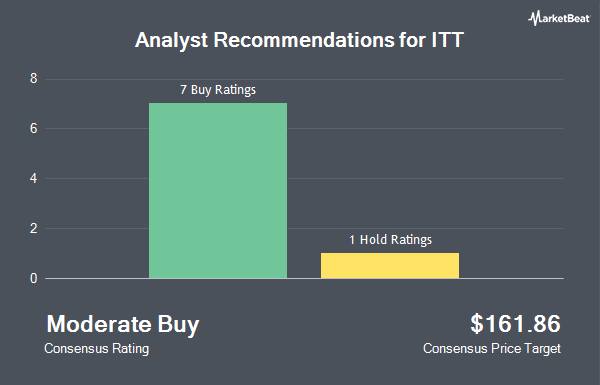 Receive News & Ratings for ITT Daily - Enter your email address below to receive a concise daily summary of the latest news and analysts' ratings for ITT and related companies with MarketBeat.com's FREE daily email newsletter.