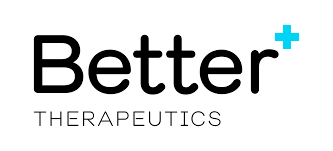 Better Therapeutics, Inc. (NASDAQ:BTTX – Get Rating) was the target of a large growth in short interest during the month of December. As of December 30th, there was short interest totalling 144,100 shares, a growth of 17.3% from the December 15th total of 122,800 shares. Based on an average daily trading volume, of 40,200 shares, the days-to-cover ratio is presently 3.6 days. Approximately 1.9% of the company's stock are short sold.
Institutional Inflows and Outflows
An institutional investor recently bought a new position in Better Therapeutics stock. State Street Corp acquired a new stake in Better Therapeutics, Inc. (NASDAQ:BTTX – Get Rating) in the second quarter, according to the company in its most recent 13F filing with the SEC. The institutional investor acquired 45,200 shares of the company's stock, valued at approximately $71,000. State Street Corp owned 0.19% of Better Therapeutics at the end of the most recent reporting period. 7.46% of the stock is owned by institutional investors.
Better Therapeutics Trading Up 2.1 %
NASDAQ BTTX opened at $1.43 on Friday. The firm has a market capitalization of $33.95 million, a P/E ratio of -0.71 and a beta of 1.46. The business has a fifty day simple moving average of $1.38 and a 200 day simple moving average of $1.61. Better Therapeutics has a 12 month low of $0.91 and a 12 month high of $5.10. The company has a current ratio of 2.52, a quick ratio of 2.52 and a debt-to-equity ratio of 1.61.
Want More Great Investing Ideas?
Better Therapeutics (
NASDAQ:BTTX
–
Get Rating
) last announced its quarterly earnings data on Monday, November 14th. The company reported ($0.48) earnings per share (EPS) for the quarter, beating analysts' consensus estimates of ($0.50) by $0.02. On average, analysts predict that Better Therapeutics will post -1.81 EPS for the current fiscal year.
Analyst Ratings Changes
Separately, Chardan Capital lowered their price target on Better Therapeutics from $17.00 to $14.00 and set a "buy" rating for the company in a research report on Tuesday, November 15th.
Better Therapeutics Company Profile
Better Therapeutics, Inc, a prescription digital therapeutics company, develops a form of cognitive behavioral therapy to address the causes of cardiometabolic diseases. The company develops software-based prescription digital therapeutics platform candidates for treating diabetes, heart disease, and other cardiometabolic conditions.
See Also
Receive News & Ratings for Better Therapeutics Daily - Enter your email address below to receive a concise daily summary of the latest news and analysts' ratings for Better Therapeutics and related companies with MarketBeat.com's FREE daily email newsletter.