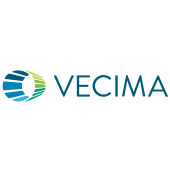 Vecima Networks Inc. (OTCMKTS:VNWTF – Get Rating)'s stock price was up 20.1% on Friday . The stock traded as high as $15.05 and last traded at $15.05. Approximately 100 shares traded hands during trading, a decline of 83% from the average daily volume of 603 shares. The stock had previously closed at $12.53.
Vecima Networks Stock Performance
The firm's fifty day simple moving average is $12.53 and its two-hundred day simple moving average is $13.19.
Vecima Networks Company Profile
Vecima Networks Inc engages in the development of integrated hardware and software solutions for broadband access, content delivery, and telematics. The company operates through three segments: Video and Broadband Solutions, Content Delivery and Storage, and Telematics. The Video and Broadband Solutions segment offers platforms that process data from the cable network and deliver high-speed internet connectivity to homes over cable and fiber, as well as adapt video services.
Featured Stories
Receive News & Ratings for Vecima Networks Daily - Enter your email address below to receive a concise daily summary of the latest news and analysts' ratings for Vecima Networks and related companies with MarketBeat.com's FREE daily email newsletter.