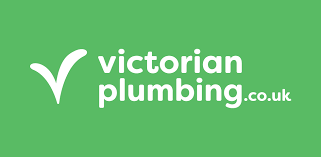 Victorian Plumbing Group plc (LON:VIC – Get Rating) dropped 3.7% during mid-day trading on Friday . The company traded as low as GBX 90 ($1.10) and last traded at GBX 90 ($1.10). Approximately 254,042 shares traded hands during mid-day trading, a decline of 10% from the average daily volume of 282,416 shares. The stock had previously closed at GBX 93.50 ($1.14).
Wall Street Analysts Forecast Growth
Separately, Barclays raised Victorian Plumbing Group to an "overweight" rating and boosted their target price for the company from GBX 75 ($0.92) to GBX 100 ($1.22) in a research report on Thursday, December 15th.
Victorian Plumbing Group Trading Down 3.7 %
The company's 50 day simple moving average is GBX 72.54 and its 200 day simple moving average is GBX 56.61. The firm has a market cap of £292.56 million and a price-to-earnings ratio of 3,000.00. The company has a debt-to-equity ratio of 11.36, a current ratio of 1.82 and a quick ratio of 1.05.
Victorian Plumbing Group Announces Dividend
Want More Great Investing Ideas?
The company also recently announced a dividend, which will be paid on Friday, March 10th. Investors of record on Thursday, February 9th will be paid a dividend of GBX 2.80 ($0.03) per share. The ex-dividend date of this dividend is Thursday, February 9th. This represents a dividend yield of 4.12%. Victorian Plumbing Group's payout ratio is currently 3,333.33%.
Victorian Plumbing Group Company Profile
Victorian Plumbing Group plc operates as an online retailer of bathroom products and accessories. It offers a range of products to B2C and trade customers with approximately 125 brands, as well as designs and develops in-house products. The company's bathroom product lines include tiles, flooring, and lighting.
Read More
Receive News & Ratings for Victorian Plumbing Group Daily - Enter your email address below to receive a concise daily summary of the latest news and analysts' ratings for Victorian Plumbing Group and related companies with MarketBeat.com's FREE daily email newsletter.