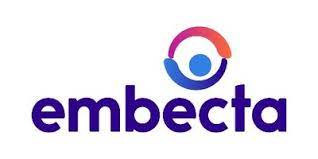 Embecta Corp. (NASDAQ:EMBC – Get Rating) saw a significant drop in short interest in the month of December. As of December 30th, there was short interest totalling 3,900,000 shares, a drop of 5.8% from the December 15th total of 4,140,000 shares. Based on an average daily trading volume, of 643,400 shares, the days-to-cover ratio is currently 6.1 days. Currently, 6.9% of the company's shares are short sold.
Embecta Stock Up 1.6 %
Embecta stock opened at $23.72 on Monday. Embecta has a 12-month low of $22.30 and a 12-month high of $49.00. The stock has a 50-day simple moving average of $29.27 and a 200 day simple moving average of $29.56.
Embecta (NASDAQ:EMBC – Get Rating) last issued its quarterly earnings data on Tuesday, December 20th. The company reported $0.73 earnings per share (EPS) for the quarter, beating the consensus estimate of $0.67 by $0.06. Embecta had a negative return on equity of 52.41% and a net margin of 19.80%. The business had revenue of $274.60 million during the quarter, compared to analyst estimates of $263.88 million. Sell-side analysts anticipate that Embecta will post 1.9 EPS for the current year.
Embecta Announces Dividend
Want More Great Investing Ideas?
The company also recently disclosed a quarterly dividend, which was paid on Wednesday, January 11th. Shareholders of record on Friday, December 30th were given a dividend of $0.15 per share. This represents a $0.60 annualized dividend and a yield of 2.53%. The ex-dividend date of this dividend was Thursday, December 29th.
Analyst Ratings Changes
Separately, Morgan Stanley cut shares of Embecta from an "equal weight" rating to an "underweight" rating and set a $28.00 price target for the company. in a report on Friday, January 6th.
Institutional Trading of Embecta
Several large investors have recently modified their holdings of the stock. State of Alaska Department of Revenue boosted its stake in Embecta by 27.0% in the fourth quarter. State of Alaska Department of Revenue now owns 356,607 shares of the company's stock valued at $9,018,000 after buying an additional 75,914 shares in the last quarter. Bank of New York Mellon Corp bought a new position in shares of Embecta during the third quarter worth about $29,545,000. Hahn Capital Management LLC bought a new stake in Embecta in the third quarter worth approximately $330,000. Teachers Retirement System of The State of Kentucky bought a new stake in Embecta in the third quarter worth approximately $500,000. Finally, California State Teachers Retirement System acquired a new stake in Embecta in the third quarter valued at approximately $2,098,000. 93.45% of the stock is owned by institutional investors and hedge funds.
Embecta Company Profile
Embecta Corp., a medical device company, focuses on the provision of various solutions to enhance the health and wellbeing of people living with diabetes. Its products include pen needles, syringes, and safety devices, as well as digital applications to assist people with managing their diabetes. The company primarily sells its products to wholesalers and distributors in the United States and internationally.
Further Reading
Receive News & Ratings for Embecta Daily - Enter your email address below to receive a concise daily summary of the latest news and analysts' ratings for Embecta and related companies with MarketBeat.com's FREE daily email newsletter.