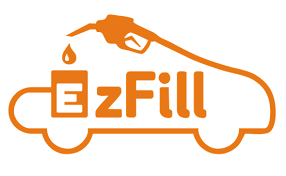 EZFill Holdings Inc. (NASDAQ:EZFL – Get Rating) was the target of a significant decline in short interest in December. As of December 30th, there was short interest totalling 93,800 shares, a decline of 5.2% from the December 15th total of 98,900 shares. Based on an average daily volume of 32,400 shares, the days-to-cover ratio is currently 2.9 days. Currently, 0.6% of the company's shares are short sold.
Institutional Inflows and Outflows
A hedge fund recently raised its stake in EZFill stock. Renaissance Technologies LLC raised its holdings in EZFill Holdings Inc. (NASDAQ:EZFL – Get Rating) by 154.2% in the 1st quarter, according to its most recent Form 13F filing with the Securities & Exchange Commission. The institutional investor owned 305,300 shares of the company's stock after purchasing an additional 185,200 shares during the period. Renaissance Technologies LLC owned 1.16% of EZFill worth $321,000 at the end of the most recent reporting period. Hedge funds and other institutional investors own 2.72% of the company's stock.
EZFill Trading Up 1.4 %
Shares of EZFL stock opened at $0.47 on Monday. The company has a market cap of $12.51 million, a P/E ratio of -0.84 and a beta of -1.39. The stock has a 50 day simple moving average of $0.41 and a two-hundred day simple moving average of $0.59. The company has a debt-to-equity ratio of 0.12, a quick ratio of 2.58 and a current ratio of 2.62. EZFill has a fifty-two week low of $0.25 and a fifty-two week high of $1.50.
Want More Great Investing Ideas?
EZFill (
NASDAQ:EZFL
–
Get Rating
) last released its quarterly earnings data on Tuesday, November 8th. The company reported ($0.15) EPS for the quarter. EZFill had a negative net margin of 122.06% and a negative return on equity of 87.07%. The firm had revenue of $4.09 million for the quarter.
About EZFill
EZFill Holdings Inc operates as a mobile fueling company primarily in Florida. The company offers consumers and businesses with on-demand fueling services directly to their locations. It also provides its services for commercial and specialty customers, at-site delivery during downtimes and enables operators to begin daily operations with fueled vehicles.
Further Reading
Receive News & Ratings for EZFill Daily - Enter your email address below to receive a concise daily summary of the latest news and analysts' ratings for EZFill and related companies with MarketBeat.com's FREE daily email newsletter.