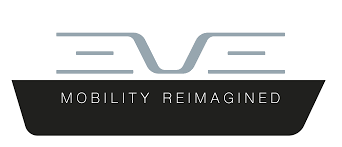 Eve Holding, Inc. (NYSE:EVEX – Get Rating) was the target of some unusual options trading on Monday. Investors acquired 3,033 call options on the stock. This represents an increase of approximately 378% compared to the average daily volume of 635 call options.
Institutional Investors Weigh In On EVE
A hedge fund recently bought a new stake in EVE stock. Ronit Capital LLP bought a new position in shares of Eve Holding, Inc. (NYSE:EVEX – Get Rating) during the second quarter, according to its most recent disclosure with the Securities & Exchange Commission. The fund bought 288,451 shares of the company's stock, valued at approximately $594,000. Ronit Capital LLP owned 1.00% of EVE as of its most recent SEC filing.
EVE Stock Performance
Shares of EVE stock opened at $6.69 on Tuesday. The business has a fifty day simple moving average of $7.86 and a 200-day simple moving average of $8.25. EVE has a fifty-two week low of $5.30 and a fifty-two week high of $13.34.
Want More Great Investing Ideas?
EVE (
NYSE:EVEX
–
Get Rating
) last announced its quarterly earnings data on Friday, December 23rd. The company reported ($0.08) earnings per share for the quarter, beating the consensus estimate of ($0.09) by $0.01. Sell-side analysts forecast that EVE will post -0.31 EPS for the current year.
EVE Company Profile
Eve Holding, Inc develops urban air mobility solutions. It is involved in the design and production of eVTOLs; provision of eVTOL service and support capabilities, including material services, maintenance, technical support, training, ground handling, and data services; and development of urban air traffic management systems.
Further Reading
Receive News & Ratings for EVE Daily - Enter your email address below to receive a concise daily summary of the latest news and analysts' ratings for EVE and related companies with MarketBeat.com's FREE daily email newsletter.