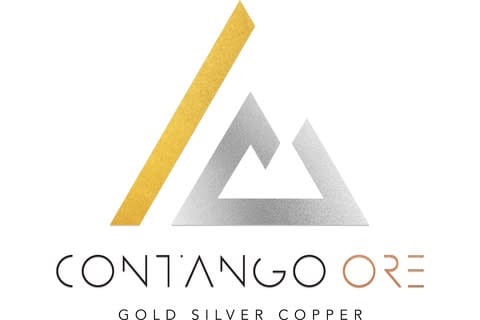 Contango Ore, Inc. (NYSEAMERICAN:CTGO – Get Rating) passed above its fifty day moving average during trading on Tuesday . The stock has a fifty day moving average of $0.00 and traded as high as $26.86. Contango Ore shares last traded at $26.86, with a volume of 1,083 shares trading hands.
Wall Street Analyst Weigh In
Separately, Roth Capital assumed coverage on Contango Ore in a research report on Monday, October 31st. They issued a "buy" rating and a $38.00 price objective on the stock.
Contango Ore Trading Up 3.3 %
The company has a market cap of $181.98 million, a P/E ratio of -6.98 and a beta of 0.42. The company has a current ratio of 7.98, a quick ratio of 7.98 and a debt-to-equity ratio of 2.72.
Want More Great Investing Ideas?
Contango Ore (
NYSEAMERICAN:CTGO
–
Get Rating
) last announced its quarterly earnings data on Thursday, November 10th. The company reported ($1.05) earnings per share (EPS) for the quarter, beating the consensus estimate of ($1.07) by $0.02. On average, equities research analysts predict that Contango Ore, Inc. will post -3.71 earnings per share for the current fiscal year.
Institutional Inflows and Outflows
A number of hedge funds and other institutional investors have recently added to or reduced their stakes in the stock. UBS Group AG increased its holdings in shares of Contango Ore by 5,168.2% in the 3rd quarter. UBS Group AG now owns 1,159 shares of the company's stock worth $35,000 after acquiring an additional 1,137 shares during the period. BlackRock Inc. bought a new position in Contango Ore in the 3rd quarter worth approximately $647,000. Finally, Vanguard Group Inc. acquired a new stake in Contango Ore in the 3rd quarter valued at approximately $879,000. Institutional investors and hedge funds own 8.68% of the company's stock.
About Contango Ore
Contango ORE, Inc engages in the exploration of gold, associated minerals, and rare earth elements. It includes geological surveying, geochemical sampling, geophysical surveying, geochemical evaluation for rare earth elements, and electromagnetic exploration in order to determine the existence and location of rare earth elements.
Read More
Receive News & Ratings for Contango Ore Daily - Enter your email address below to receive a concise daily summary of the latest news and analysts' ratings for Contango Ore and related companies with MarketBeat.com's FREE daily email newsletter.