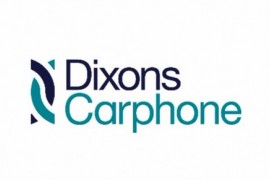 Currys plc (OTCMKTS:DSITF – Get Rating) was the target of a significant increase in short interest in December. As of December 30th, there was short interest totalling 8,506,900 shares, an increase of 5.8% from the December 15th total of 8,041,900 shares. Based on an average daily trading volume, of 15,000 shares, the days-to-cover ratio is currently 567.1 days.
Wall Street Analysts Forecast Growth
A number of brokerages have commented on DSITF. Morgan Stanley reduced their price target on Currys from GBX 87 ($1.08) to GBX 70 ($0.87) in a research report on Tuesday, October 11th. Investec cut Currys from a "buy" rating to a "hold" rating in a research report on Monday, December 19th.
Currys Stock Performance
OTCMKTS DSITF opened at $0.80 on Wednesday. The business has a 50 day simple moving average of $0.83 and a two-hundred day simple moving average of $0.79. Currys has a 1-year low of $0.62 and a 1-year high of $1.44.
About Currys
Want More Great Investing Ideas?
(
Get Rating
)
Currys Plc is an electrical and telecommunications retailer and services company. It operates through the following geographical segments: United Kingdom and Ireland; Nordics; and Greece. The Unite Kingdom and Ireland geographical segment comprises of operations in the UK and Ireland, the Dixons Travel business, and the non-honeybee business to business operations.
Featured Stories
Receive News & Ratings for Currys Daily - Enter your email address below to receive a concise daily summary of the latest news and analysts' ratings for Currys and related companies with MarketBeat.com's FREE daily email newsletter.