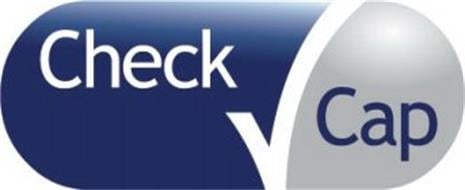 Shares of Check-Cap Ltd. (NASDAQ:CHEK – Get Rating) passed above its 50 day moving average during trading on Wednesday . The stock has a 50 day moving average of $3.10 and traded as high as $3.43. Check-Cap shares last traded at $3.19, with a volume of 9,805 shares traded.
Analysts Set New Price Targets
Separately, StockNews.com began coverage on shares of Check-Cap in a research note on Wednesday, February 22nd. They issued a "sell" rating on the stock.
Check-Cap Stock Performance
The firm has a market capitalization of $15.38 million and a P/E ratio of -0.98. The stock's 50 day simple moving average is $3.12 and its 200 day simple moving average is $4.48.
Want More Great Investing Ideas?
Check-Cap (
NASDAQ:CHEK
–
Get Rating
) last released its quarterly earnings data on Wednesday, November 30th. The medical research company reported ($0.04) earnings per share (EPS) for the quarter, beating analysts' consensus estimates of ($0.90) by $0.86. On average, analysts anticipate that Check-Cap Ltd. will post -3.73 earnings per share for the current year.
Hedge Funds Weigh In On Check-Cap
An institutional investor recently raised its position in Check-Cap stock. Virtu Financial LLC increased its holdings in shares of Check-Cap Ltd. (NASDAQ:CHEK – Get Rating) by 363.4% during the second quarter, according to the company in its most recent disclosure with the SEC. The institutional investor owned 224,696 shares of the medical research company's stock after purchasing an additional 176,207 shares during the period. Virtu Financial LLC owned 0.23% of Check-Cap worth $69,000 as of its most recent SEC filing. 17.59% of the stock is currently owned by institutional investors.
Check-Cap Company Profile
Check-Cap Ltd. is a clinical stage medical diagnostics company, which engages in the development of ingestible imaging capsule system for colorectal cancer screening. Its patented technology, C-Scan, is a patient-friendly preparation-free test designed to detect polyps before they may transform into cancer.
Recommended Stories
Receive News & Ratings for Check-Cap Daily - Enter your email address below to receive a concise daily summary of the latest news and analysts' ratings for Check-Cap and related companies with MarketBeat.com's FREE daily email newsletter.