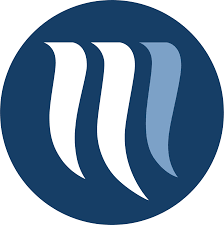 Molecular Partners (NASDAQ:MOLN – Get Rating) is set to issue its quarterly earnings data after the market closes on Thursday, March 9th. Parties interested in participating in the company's conference call can do so using this link.
Molecular Partners Trading Down 3.9 %
Shares of MOLN stock opened at $5.98 on Tuesday. The company has a fifty day moving average price of $6.56 and a two-hundred day moving average price of $6.45. Molecular Partners has a one year low of $5.50 and a one year high of $25.88.
Hedge Funds Weigh In On Molecular Partners
An institutional investor recently bought a new position in Molecular Partners stock. Susquehanna International Group LLP purchased a new position in shares of Molecular Partners AG (NASDAQ:MOLN – Get Rating) during the fourth quarter, according to its most recent disclosure with the Securities and Exchange Commission (SEC). The firm purchased 33,660 shares of the company's stock, valued at approximately $218,000. Susquehanna International Group LLP owned 0.09% of Molecular Partners as of its most recent filing with the Securities and Exchange Commission (SEC). 2.56% of the stock is owned by hedge funds and other institutional investors.
Molecular Partners Company Profile
Want More Great Investing Ideas?
(
Get Rating
)
Molecular Partners AG operates as a clinical-stage biopharmaceutical company, focuses on the discovery, development, and commercialization of therapeutic proteins. Its products candidates include Abicipar, a DARPin therapeutic candidate, which is in Phase III clinical trials for the treatment of neovascular wet age-related macular degeneration, as well as for diabetic macular edema; and MP0420, a multi-specific DARPin therapeutic candidate for the SARS-CoV-2 virus.
Read More
Receive News & Ratings for Molecular Partners Daily - Enter your email address below to receive a concise daily summary of the latest news and analysts' ratings for Molecular Partners and related companies with MarketBeat.com's FREE daily email newsletter.