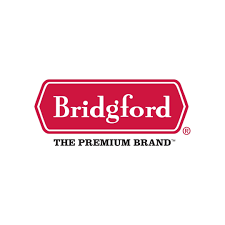 Bridgford Foods Co. (NASDAQ:BRID – Get Rating)'s share price passed below its 200-day moving average during trading on Wednesday . The stock has a 200-day moving average of $12.76 and traded as low as $12.62. Bridgford Foods shares last traded at $13.48, with a volume of 4,847 shares changing hands.
Bridgford Foods Price Performance
The firm has a market capitalization of $122.40 million, a price-to-earnings ratio of 2.68 and a beta of -0.48. The company has a quick ratio of 1.95, a current ratio of 3.46 and a debt-to-equity ratio of 0.03. The stock's 50 day moving average price is $12.55 and its two-hundred day moving average price is $12.76.
Bridgford Foods (NASDAQ:BRID – Get Rating) last announced its quarterly earnings results on Thursday, January 26th. The company reported $0.29 earnings per share (EPS) for the quarter. The business had revenue of $82.31 million during the quarter. Bridgford Foods had a return on equity of 0.14% and a net margin of 17.34%.
Institutional Trading of Bridgford Foods
Want More Great Investing Ideas?
A hedge fund recently raised its stake in Bridgford Foods stock. Dimensional Fund Advisors LP lifted its stake in Bridgford Foods Co. (
NASDAQ:BRID
–
Get Rating
) by 1.7% in the fourth quarter, according to the company in its most recent disclosure with the Securities and Exchange Commission (SEC). The institutional investor owned 181,186 shares of the company's stock after purchasing an additional 3,084 shares during the period. Dimensional Fund Advisors LP owned 2.00% of Bridgford Foods worth $2,171,000 at the end of the most recent quarter. Institutional investors and hedge funds own 5.37% of the company's stock.
Bridgford Foods Company Profile
Bridgford Foods Corp. engages in the manufacture, market, and distribution of frozen and snack food products. It operates through the Frozen Food Products and Snack Food Products segments. The Frozen Food Products segment manufactures and distributes food products, including biscuits, bread dough items, roll dough items, and sandwiches.
Featured Articles
Receive News & Ratings for Bridgford Foods Daily - Enter your email address below to receive a concise daily summary of the latest news and analysts' ratings for Bridgford Foods and related companies with MarketBeat.com's FREE daily email newsletter.