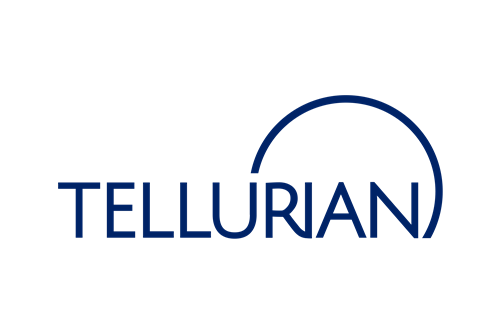 Tellurian Inc. (NYSEAMERICAN:TELL – Get Rating) shares reached a new 52-week low during mid-day trading on Friday following insider selling activity. The stock traded as low as $1.26 and last traded at $1.26, with a volume of 1204704 shares. The stock had previously closed at $1.29.
Specifically, Chairman Charif Souki sold 310,381 shares of the business's stock in a transaction dated Wednesday, March 8th. The stock was sold at an average price of $1.40, for a total value of $434,533.40. Following the completion of the sale, the chairman now owns 9,406,205 shares of the company's stock, valued at $13,168,687. The sale was disclosed in a legal filing with the Securities & Exchange Commission, which is available through this link. Insiders have sold 11,833,942 shares of company stock worth $19,595,789 over the last 90 days. 10.90% of the stock is currently owned by corporate insiders.
Analyst Upgrades and Downgrades
Several equities analysts recently issued reports on TELL shares. B. Riley lowered their price target on Tellurian from $6.00 to $5.00 and set a "buy" rating on the stock in a research note on Thursday, February 23rd. Bank of America lowered Tellurian from a "buy" rating to an "underperform" rating and lowered their price objective for the company from $4.00 to $1.50 in a research note on Tuesday, February 14th. Two investment analysts have rated the stock with a sell rating, one has issued a hold rating and three have issued a buy rating to the company. According to MarketBeat.com, the stock currently has a consensus rating of "Hold" and a consensus price target of $3.60.
Tellurian Trading Down 4.7 %
Want More Great Investing Ideas?
The stock has a market capitalization of $693.13 million, a P/E ratio of -11.18 and a beta of 2.31. The company has a quick ratio of 1.93, a current ratio of 1.93 and a debt-to-equity ratio of 0.64.
Institutional Inflows and Outflows
Large investors have recently bought and sold shares of the company. Byrne Asset Management LLC acquired a new position in shares of Tellurian in the 3rd quarter valued at $25,000. Gallagher Benefit Services Inc. acquired a new stake in Tellurian during the 4th quarter worth $25,000. AE Wealth Management LLC acquired a new stake in Tellurian during the 3rd quarter worth $26,000. Columbia Advisory Partners LLC acquired a new stake in Tellurian during the 3rd quarter worth $27,000. Finally, Brown Advisory Inc. bought a new position in Tellurian during the 2nd quarter worth about $30,000. Institutional investors and hedge funds own 39.42% of the company's stock.
About Tellurian
Tellurian, Inc engages in producing natural gas and investing in natural gas projects. It develops a portfolio of natural gas production, liquefied natural gas (LNG) marketing, and infrastructure assets that include an LNG terminal facility and an associated pipeline in southwest Louisiana. The company was founded by Charif Souki and Martin Houston in 1957 and is headquartered in Houston, TX.
Further Reading
Receive News & Ratings for Tellurian Daily - Enter your email address below to receive a concise daily summary of the latest news and analysts' ratings for Tellurian and related companies with MarketBeat.com's FREE daily email newsletter.