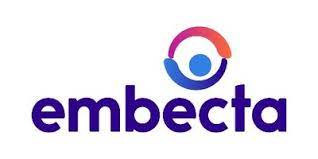 BlackRock Inc. purchased a new position in shares of Embecta Corp. (NASDAQ:EMBC – Get Rating) in the 3rd quarter, HoldingsChannel.com reports. The institutional investor purchased 8,984,936 shares of the company's stock, valued at approximately $258,676,000. BlackRock Inc. owned approximately 0.16% of Embecta as of its most recent SEC filing.
A number of other institutional investors and hedge funds have also modified their holdings of EMBC. Whittier Trust Co. of Nevada Inc. acquired a new stake in Embecta during the 3rd quarter worth $27,000. Copeland Capital Management LLC bought a new stake in Embecta in the third quarter valued at about $28,000. Lazard Asset Management LLC acquired a new position in Embecta in the third quarter valued at about $31,000. Russell Investments Group Ltd. bought a new position in Embecta during the third quarter worth about $32,000. Finally, Northwest Investment Counselors LLC acquired a new position in shares of Embecta during the 3rd quarter worth about $36,000. 93.45% of the stock is owned by institutional investors.
Analyst Upgrades and Downgrades
Separately, Morgan Stanley lowered shares of Embecta from an "equal weight" rating to an "underweight" rating and set a $28.00 price objective on the stock. in a research note on Friday, January 6th.
Insiders Place Their Bets
Want More Great Investing Ideas?
In other news, Director David F. Melcher acquired 3,100 shares of Embecta stock in a transaction dated Wednesday, February 15th. The stock was bought at an average cost of $32.51 per share, with a total value of $100,781.00. Following the completion of the transaction, the director now directly owns 21,465 shares of the company's stock, valued at $697,827.15. The acquisition was disclosed in a document filed with the Securities & Exchange Commission, which is available through
this hyperlink
. Corporate insiders own 0.22% of the company's stock.
Embecta Stock Performance
Shares of Embecta stock opened at $30.27 on Monday. The business has a 50-day moving average of $27.96 and a two-hundred day moving average of $29.74. Embecta Corp. has a 1 year low of $22.30 and a 1 year high of $49.00.
Embecta (NASDAQ:EMBC – Get Rating) last posted its earnings results on Tuesday, February 14th. The company reported $0.93 earnings per share (EPS) for the quarter, topping analysts' consensus estimates of $0.49 by $0.44. Embecta had a negative return on equity of 26.60% and a net margin of 14.34%. The business had revenue of $275.70 million during the quarter, compared to analysts' expectations of $261.77 million. On average, sell-side analysts predict that Embecta Corp. will post 2.33 EPS for the current fiscal year.
Embecta Announces Dividend
The business also recently announced a quarterly dividend, which will be paid on Monday, March 13th. Investors of record on Monday, February 27th will be paid a $0.15 dividend. This represents a $0.60 dividend on an annualized basis and a yield of 1.98%. The ex-dividend date of this dividend is Friday, February 24th.
Embecta Profile
Embecta Corp., a medical device company, focuses on the provision of various solutions to enhance the health and wellbeing of people living with diabetes. Its products include pen needles, syringes, and safety devices, as well as digital applications to assist people with managing their diabetes. The company primarily sells its products to wholesalers and distributors in the United States and internationally.
See Also
Want to see what other hedge funds are holding EMBC? Visit HoldingsChannel.com to get the latest 13F filings and insider trades for Embecta Corp. (NASDAQ:EMBC – Get Rating).
Receive News & Ratings for Embecta Daily - Enter your email address below to receive a concise daily summary of the latest news and analysts' ratings for Embecta and related companies with MarketBeat.com's FREE daily email newsletter.