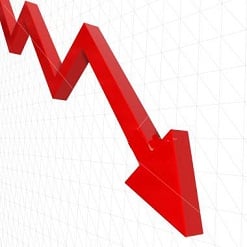 Deutsche Bank Aktiengesellschaft downgraded shares of Stratec (OTC:STSEY – Get Rating) from a buy rating to a hold rating in a report issued on Monday, The Fly reports.
Stratec Price Performance
OTC STSEY opened at $26.25 on Monday. The company has a fifty day simple moving average of $26.25 and a 200 day simple moving average of $26.25. Stratec has a 12-month low of $26.25 and a 12-month high of $26.25.
About Stratec
Want More Great Investing Ideas?
Stratec SE, together with its subsidiaries, designs and manufactures automation and instrumentation solutions in the fields of in-vitro diagnostics and life sciences in Germany, European Union, and internationally. It operates through three segments: Instrumentation, Diatron, and Smart Consumables. The Instrumentation segment designs and manufactures automated analyzer systems, including service parts and consumables for clinical diagnostics and biotechnology customers.
Further Reading

Receive News & Ratings for Stratec Daily - Enter your email address below to receive a concise daily summary of the latest news and analysts' ratings for Stratec and related companies with MarketBeat.com's FREE daily email newsletter.