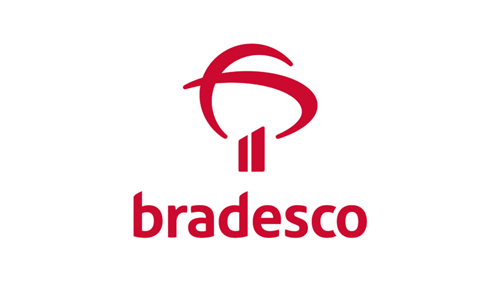 Banco Bradesco S.A. (NYSE:BBD – Get Rating) was the target of some unusual options trading on Monday. Investors purchased 10,229 call options on the stock. This is an increase of approximately 144% compared to the average volume of 4,189 call options.
Institutional Inflows and Outflows
A number of hedge funds have recently bought and sold shares of the stock. Janiczek Wealth Management LLC acquired a new stake in shares of Banco Bradesco during the fourth quarter worth about $25,000. Natixis acquired a new position in Banco Bradesco in the 4th quarter worth approximately $26,000. Ronald Blue Trust Inc. raised its position in Banco Bradesco by 220.6% during the 4th quarter. Ronald Blue Trust Inc. now owns 7,272 shares of the bank's stock worth $27,000 after buying an additional 5,004 shares during the last quarter. CI Private Wealth LLC acquired a new stake in Banco Bradesco during the 4th quarter valued at approximately $32,000. Finally, Greenleaf Trust purchased a new stake in shares of Banco Bradesco in the 2nd quarter valued at $33,000. Institutional investors and hedge funds own 2.36% of the company's stock.
Analysts Set New Price Targets
Several equities analysts have issued reports on BBD shares. Barclays cut their target price on Banco Bradesco from $3.50 to $3.00 and set an "equal weight" rating on the stock in a research note on Tuesday, March 7th. Grupo Santander downgraded shares of Banco Bradesco from an "outperform" rating to a "neutral" rating in a research report on Thursday, December 8th. JPMorgan Chase & Co. upgraded shares of Banco Bradesco from a "neutral" rating to an "overweight" rating in a research note on Thursday, November 17th. Finally, The Goldman Sachs Group downgraded shares of Banco Bradesco from a "buy" rating to a "neutral" rating and lowered their target price for the company from $3.70 to $2.70 in a research note on Thursday, February 16th. Five analysts have rated the stock with a hold rating and four have issued a buy rating to the company. According to MarketBeat, the company presently has a consensus rating of "Hold" and a consensus price target of $11.93.
Banco Bradesco Stock Performance
Want More Great Investing Ideas?
Shares of
BBD stock
opened at $2.55 on Wednesday. Banco Bradesco has a fifty-two week low of $2.43 and a fifty-two week high of $4.32. The firm has a market capitalization of $27.18 billion, a price-to-earnings ratio of 7.08, a PEG ratio of 0.77 and a beta of 0.71. The stock's 50-day simple moving average is $2.70 and its 200-day simple moving average is $3.12.
Banco Bradesco Dividend Announcement
The business also recently announced a monthly dividend, which will be paid on Friday, May 12th. Shareholders of record on Wednesday, April 5th will be given a dividend of $0.0036 per share. This represents a $0.04 annualized dividend and a yield of 1.71%. The ex-dividend date is Tuesday, April 4th. Banco Bradesco's dividend payout ratio is presently 8.33%.
About Banco Bradesco
Banco Bradesco SA engages in the provision of financial and insurance services. It operates through Banking, and Insurance segments. The Banking segment includes banking activities. The Insurance segment covers auto, health, life, accident and property insurance, and pension plans aw well as capitalization bonds.
See Also
Receive News & Ratings for Banco Bradesco Daily - Enter your email address below to receive a concise daily summary of the latest news and analysts' ratings for Banco Bradesco and related companies with MarketBeat.com's FREE daily email newsletter.