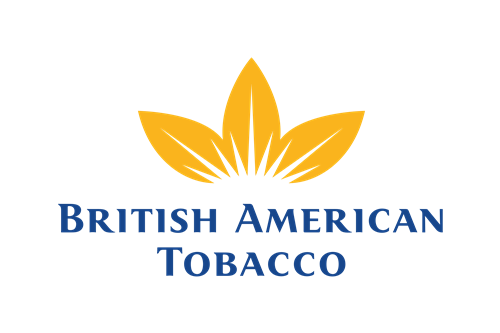 StockNews.com upgraded shares of British American Tobacco (NYSE:BTI – Get Rating) from a buy rating to a strong-buy rating in a report published on Tuesday morning.
Separately, JPMorgan Chase & Co. lowered British American Tobacco from an overweight rating to a neutral rating in a report on Monday.
British American Tobacco Price Performance
Shares of British American Tobacco stock opened at $36.79 on Tuesday. The company has a debt-to-equity ratio of 0.51, a current ratio of 0.86 and a quick ratio of 0.55. British American Tobacco has a fifty-two week low of $35.47 and a fifty-two week high of $45.28. The business has a 50-day moving average price of $38.20 and a 200 day moving average price of $38.88.
British American Tobacco Increases Dividend
Want More Great Investing Ideas?
The business also recently announced a quarterly dividend, which will be paid on Tuesday, February 6th. Stockholders of record on Friday, December 22nd will be issued a dividend of $0.7006 per share. The ex-dividend date is Thursday, December 21st. This is a positive change from British American Tobacco's previous quarterly dividend of $0.70. This represents a $2.80 annualized dividend and a dividend yield of 7.62%.
Hedge Funds Weigh In On British American Tobacco
Institutional investors and hedge funds have recently added to or reduced their stakes in the business. Sanctuary Wealth Management L.L.C. bought a new position in British American Tobacco in the 4th quarter worth approximately $27,000. Almanack Investment Partners LLC. bought a new position in British American Tobacco in the 3rd quarter worth approximately $25,000. Motco lifted its position in British American Tobacco by 1,025.4% in the fourth quarter. Motco now owns 754 shares of the company's stock worth $30,000 after purchasing an additional 687 shares during the period. Trustcore Financial Services LLC acquired a new stake in British American Tobacco in the third quarter worth approximately $28,000. Finally, Accel Wealth Management acquired a new stake in British American Tobacco in the fourth quarter worth approximately $33,000. 6.37% of the stock is owned by institutional investors.
About British American Tobacco
British American Tobacco plc is a holding company, which engages in the manufacture and distribution of tobacco products. Its brands include Kent, Dunhill, Lucky Strike, and Pall Mall. It operates through the following geographical segments: United States, Asia-Pacific and Middle East (APME), Americas and Sub-Saharan Africa (AMSSA), and Europe and North Africa (ENA).
Read More
Receive News & Ratings for British American Tobacco Daily - Enter your email address below to receive a concise daily summary of the latest news and analysts' ratings for British American Tobacco and related companies with MarketBeat.com's FREE daily email newsletter.