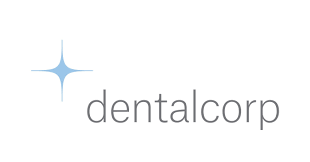 dentalcorp Holdings Ltd. (TSE:DNTL – Get Rating) shares shot up 2.8% during mid-day trading on Tuesday . The stock traded as high as C$9.09 and last traded at C$8.88. 97,150 shares traded hands during mid-day trading, a decline of 39% from the average session volume of 160,325 shares. The stock had previously closed at C$8.64.
Wall Street Analysts Forecast Growth
Several analysts have weighed in on DNTL shares. BMO Capital Markets boosted their target price on shares of dentalcorp from C$13.00 to C$14.00 in a research note on Tuesday, November 22nd. TD Securities began coverage on shares of dentalcorp in a research report on Wednesday, November 23rd. They issued a "buy" rating and a C$14.50 target price for the company. Five investment analysts have rated the stock with a buy rating, According to MarketBeat, the stock has an average rating of "Buy" and an average target price of C$14.75.
dentalcorp Stock Performance
The firm has a fifty day simple moving average of C$9.37 and a 200 day simple moving average of C$8.73. The company has a market cap of C$1.57 billion and a price-to-earnings ratio of -24.00. The company has a debt-to-equity ratio of 77.37, a current ratio of 1.31 and a quick ratio of 1.04.
About dentalcorp
Want More Great Investing Ideas?
(
Get Rating
)
dentalcorp Holdings Ltd., through its subsidiaries, acquires and partners with dental practices to provide health care services in Canada. As of December 31, 2021, it owned and operated a network of approximately 458 dental practices supported by approximately 7,400 team members, including 1,400 dentists, 1,700 hygienists, and 4,100 auxiliary dental health professionals.
Further Reading
Receive News & Ratings for dentalcorp Daily - Enter your email address below to receive a concise daily summary of the latest news and analysts' ratings for dentalcorp and related companies with MarketBeat.com's FREE daily email newsletter.