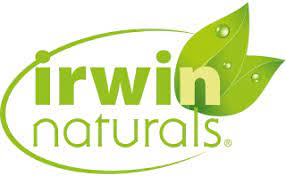 Irwin Naturals Inc. (OTC:IWINF – Get Rating) shares were up 15.7% during mid-day trading on Tuesday . The stock traded as high as $2.89 and last traded at $2.89. Approximately 225 shares were traded during mid-day trading, a decline of 76% from the average daily volume of 955 shares. The stock had previously closed at $2.50.
Wall Street Analysts Forecast Growth
IWINF has been the topic of several research analyst reports. Maxim Group started coverage on shares of Irwin Naturals in a research note on Friday, January 20th. They issued a "buy" rating on the stock. Cantor Fitzgerald dropped their price target on Irwin Naturals from $6.20 to $6.00 and set an "overweight" rating on the stock in a research note on Monday, January 23rd.
Irwin Naturals Stock Up 15.7 %
The business has a 50-day moving average of $2.85.
About Irwin Naturals
Want More Great Investing Ideas?
(
Get Rating
)
Irwin Naturals Inc, a herbal supplement company, distributes CBD products in the United States and internationally. It offers its products online, as well as through approximately 100,000 stores. The company was formerly known as Datinvest International Ltd. The company is based in Los Angeles, California.
Recommended Stories
Receive News & Ratings for Irwin Naturals Daily - Enter your email address below to receive a concise daily summary of the latest news and analysts' ratings for Irwin Naturals and related companies with MarketBeat.com's FREE daily email newsletter.