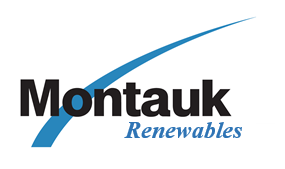 Shares of Montauk Renewables, Inc. (NASDAQ:MNTK – Get Rating) hit a new 52-week low during trading on Monday . The company traded as low as $9.08 and last traded at $9.36, with a volume of 15648 shares trading hands. The stock had previously closed at $9.30.
Analyst Upgrades and Downgrades
Separately, UBS Group began coverage on shares of Montauk Renewables in a research note on Tuesday, December 13th. They issued a "sell" rating and a $9.00 price objective on the stock.
Montauk Renewables Price Performance
The stock has a market capitalization of $1.36 billion, a P/E ratio of 39.50 and a beta of -0.26. The business has a fifty day simple moving average of $10.70 and a 200 day simple moving average of $13.19. The company has a current ratio of 4.01, a quick ratio of 4.01 and a debt-to-equity ratio of 0.30.
Institutional Investors Weigh In On Montauk Renewables
Want More Great Investing Ideas?
Institutional investors have recently bought and sold shares of the stock. Lazard Asset Management LLC bought a new position in Montauk Renewables during the 1st quarter valued at $52,000. Strs Ohio purchased a new position in Montauk Renewables during the third quarter worth about $61,000. Kepos Capital LP grew its position in Montauk Renewables by 27.7% in the 4th quarter. Kepos Capital LP now owns 5,602 shares of the company's stock worth $62,000 after purchasing an additional 1,215 shares in the last quarter. UBS Group AG increased its stake in Montauk Renewables by 72.2% in the 4th quarter. UBS Group AG now owns 6,503 shares of the company's stock valued at $72,000 after buying an additional 2,727 shares during the last quarter. Finally, Zurcher Kantonalbank Zurich Cantonalbank purchased a new stake in Montauk Renewables in the 2nd quarter valued at about $76,000. Institutional investors own 12.17% of the company's stock.
About Montauk Renewables
Montauk Renewables, Inc, a renewable energy company, engages in recovery and processing of biogas from landfills and other non-fossil fuel sources. It operates in two segments, Renewable Natural Gas and Renewable Electricity Generation. The company develops, owns, and operates renewable natural gas (RNG) projects that capture methane and prevents it from being released into the atmosphere by converting it into either RNG or electrical power for the electrical grid.
Recommended Stories
Receive News & Ratings for Montauk Renewables Daily - Enter your email address below to receive a concise daily summary of the latest news and analysts' ratings for Montauk Renewables and related companies with MarketBeat.com's FREE daily email newsletter.