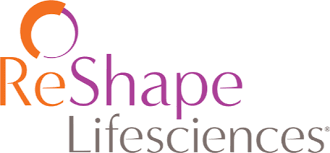 ReShape Lifesciences Inc. (OTCMKTS:RSLS – Get Rating)'s stock price passed above its two hundred day moving average during trading on Tuesday . The stock has a two hundred day moving average of $2.75 and traded as high as $3.20. ReShape Lifesciences shares last traded at $3.10, with a volume of 79,182 shares traded.
ReShape Lifesciences Stock Down 1.0 %
The business's 50 day moving average is $6.14 and its 200-day moving average is $2.75. The firm has a market cap of $1.61 million, a P/E ratio of -0.02 and a beta of 0.02.
Institutional Trading of ReShape Lifesciences
An institutional investor recently bought a new position in ReShape Lifesciences stock. Renaissance Technologies LLC purchased a new position in ReShape Lifesciences Inc. (OTCMKTS:RSLS – Get Rating) during the 2nd quarter, according to its most recent filing with the Securities & Exchange Commission. The fund purchased 44,697 shares of the medical device company's stock, valued at approximately $26,000. Renaissance Technologies LLC owned approximately 0.24% of ReShape Lifesciences at the end of the most recent quarter. Institutional investors own 3.29% of the company's stock.
About ReShape Lifesciences
Want More Great Investing Ideas?
(
Get Rating
)
ReShape Lifesciences, Inc is a medical device company, which focuses on technology to treat obesity and metabolic diseases. Its portfolio includes the Lap-Band Adjustable Gastric Banding System, ReShape Marketplace, Obalon Balloon System, ReShape Vest, and Diabetes Bloc-Stim Neuromodulation device. The company was founded in December 2002 and is headquartered in San Clemente, CA.
Featured Articles
Receive News & Ratings for ReShape Lifesciences Daily - Enter your email address below to receive a concise daily summary of the latest news and analysts' ratings for ReShape Lifesciences and related companies with MarketBeat.com's FREE daily email newsletter.