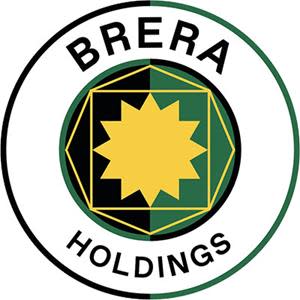 Shares of Brera Holdings PLC (NASDAQ:BREA – Get Rating) rose 11.1% during mid-day trading on Wednesday . The company traded as high as $3.19 and last traded at $3.00. Approximately 34,045 shares were traded during trading, a decline of 19% from the average daily volume of 41,919 shares. The stock had previously closed at $2.70.
Brera Trading Up 11.1 %
The company's fifty day moving average is $2.91.
About Brera
Brera Holdings PLC is a holding company focused on expanding social impact football by developing a portfolio of emerging football clubs with increased opportunities to earn tournament prizes, gain sponsorships and provide other professional football and related consulting services. Brera Holdings PLC is based in NEW YORK, DUBLIN.
Read More
Receive News & Ratings for Brera Daily - Enter your email address below to receive a concise daily summary of the latest news and analysts' ratings for Brera and related companies with MarketBeat.com's FREE daily email newsletter.