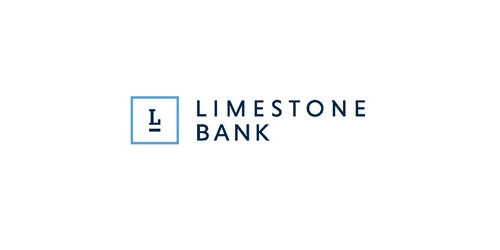 Limestone Bancorp, Inc. (NASDAQ:LMST – Get Rating) was the target of a significant growth in short interest during the month of February. As of February 28th, there was short interest totalling 15,400 shares, a growth of 13.2% from the February 13th total of 13,600 shares. Based on an average trading volume of 16,400 shares, the short-interest ratio is currently 0.9 days. Currently, 0.4% of the company's shares are sold short.
Institutional Trading of Limestone Bancorp
Hedge funds have recently modified their holdings of the stock. Gardner Lewis Asset Management L P acquired a new stake in Limestone Bancorp in the fourth quarter worth $6,419,000. Boothbay Fund Management LLC bought a new position in shares of Limestone Bancorp during the 4th quarter worth about $4,874,000. Vanguard Group Inc. grew its stake in shares of Limestone Bancorp by 60.2% in the 1st quarter. Vanguard Group Inc. now owns 180,468 shares of the company's stock valued at $3,772,000 after buying an additional 67,794 shares during the period. Renaissance Technologies LLC bought a new stake in Limestone Bancorp in the 4th quarter valued at about $667,000. Finally, Private Management Group Inc. acquired a new position in Limestone Bancorp during the 4th quarter worth approximately $407,000. Institutional investors own 42.34% of the company's stock.
Limestone Bancorp Stock Performance
Shares of LMST opened at $23.34 on Thursday. The company has a current ratio of 0.93, a quick ratio of 0.93 and a debt-to-equity ratio of 0.68. The firm's fifty day simple moving average is $25.88 and its two-hundred day simple moving average is $23.78. Limestone Bancorp has a 12 month low of $18.32 and a 12 month high of $27.71. The stock has a market capitalization of $154.74 million, a P/E ratio of 9.76 and a beta of 0.76.
Want More Great Investing Ideas?
Limestone Bancorp (
NASDAQ:LMST
–
Get Rating
) last announced its quarterly earnings data on Wednesday, January 18th. The company reported $0.71 earnings per share (EPS) for the quarter, beating analysts' consensus estimates of $0.63 by $0.08. Limestone Bancorp had a return on equity of 14.61% and a net margin of 27.50%. The company had revenue of $15.53 million for the quarter, compared to the consensus estimate of $15.75 million. As a group, analysts predict that Limestone Bancorp will post 2.3 EPS for the current year.
Limestone Bancorp Dividend Announcement
The business also recently disclosed a quarterly dividend, which was paid on Tuesday, February 21st. Stockholders of record on Monday, February 6th were given a dividend of $0.05 per share. This represents a $0.20 annualized dividend and a dividend yield of 0.86%. The ex-dividend date was Friday, February 3rd. Limestone Bancorp's dividend payout ratio (DPR) is 8.33%.
Analysts Set New Price Targets
Separately, Raymond James lowered shares of Limestone Bancorp from an "outperform" rating to a "market perform" rating in a report on Monday, February 27th.
Limestone Bancorp Company Profile
Limestone Bancorp, Inc operates as a bank holding company, which engages in the provision of community bank with commercial and personal banking products. The firm includes wealth management and trust services, and an innovative on-line bank which delivers competitive deposit products and services through an on-line banking division operating under the name of Ascencia.
Featured Stories
Receive News & Ratings for Limestone Bancorp Daily - Enter your email address below to receive a concise daily summary of the latest news and analysts' ratings for Limestone Bancorp and related companies with MarketBeat.com's FREE daily email newsletter.