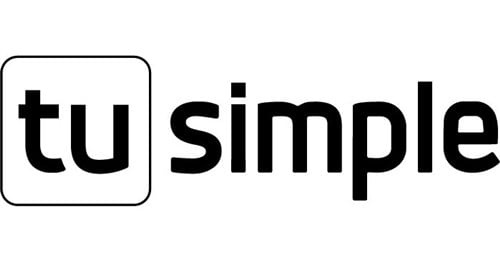 TuSimple Holdings Inc. (NASDAQ:TSP – Get Rating) has received a consensus recommendation of "Hold" from the thirteen brokerages that are currently covering the company, Marketbeat Ratings reports. Three investment analysts have rated the stock with a sell recommendation, five have issued a hold recommendation and three have assigned a buy recommendation to the company. The average 12-month price target among brokers that have issued ratings on the stock in the last year is $17.33.
TSP has been the topic of a number of research analyst reports. HSBC downgraded TuSimple from a "buy" rating to a "hold" rating in a research report on Thursday, February 16th. Bank of America cut their price objective on TuSimple from $2.50 to $1.00 in a report on Wednesday, December 7th.
TuSimple Stock Down 1.3 %
NASDAQ:TSP opened at $1.56 on Thursday. TuSimple has a 52 week low of $1.23 and a 52 week high of $13.99. The company has a market capitalization of $350.20 million, a P/E ratio of -0.77 and a beta of 1.03. The stock's fifty day moving average is $2.02 and its two-hundred day moving average is $3.65.
Institutional Investors Weigh In On TuSimple
Want More Great Investing Ideas?
Large investors have recently bought and sold shares of the stock. MetLife Investment Management LLC purchased a new stake in TuSimple during the 1st quarter worth about $41,000. Eisler Capital UK Ltd. purchased a new stake in TuSimple during the 3rd quarter worth about $30,000. Captrust Financial Advisors increased its holdings in TuSimple by 1,183.8% during the 2nd quarter. Captrust Financial Advisors now owns 4,442 shares of the company's stock worth $32,000 after purchasing an additional 4,096 shares during the period. Zurcher Kantonalbank Zurich Cantonalbank purchased a new stake in TuSimple during the 2nd quarter worth about $37,000. Finally, Ensign Peak Advisors Inc boosted its position in shares of TuSimple by 195.5% during the 1st quarter. Ensign Peak Advisors Inc now owns 5,230 shares of the company's stock worth $64,000 after acquiring an additional 3,460 shares in the last quarter. Hedge funds and other institutional investors own 38.25% of the company's stock.
TuSimple Company Profile
TuSimple Holdings Inc, an autonomous technology company, develops autonomous technology specifically designed for semi-trucks in the United States and internationally. It intends to produce a line of purpose-built (Level 4) L4 autonomous semi-trucks for the North American market. The company operates its Autonomous Freight Network (AFN) L4 autonomous semi-trucks equipped with its autonomous driving technology.
Featured Articles
Receive News & Ratings for TuSimple Daily - Enter your email address below to receive a concise daily summary of the latest news and analysts' ratings for TuSimple and related companies with MarketBeat.com's FREE daily email newsletter.