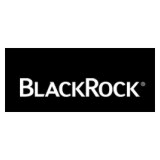 Black Rock Petroleum (OTCMKTS:BKRP – Get Rating)'s share price traded up 629.5% during mid-day trading on Thursday . The company traded as high as $0.57 and last traded at $0.57. 1,736 shares changed hands during trading, an increase of 64% from the average session volume of 1,059 shares. The stock had previously closed at $0.08.
Black Rock Petroleum Trading Up 629.5 %
About Black Rock Petroleum
Black Rock Petroleum Co is a capital pool company, which engages in the production and sale of oil & gas and gas related equipment. The company was founded by Zoltan Nagy on April 24, 2013 and is headquartered in Point Roberts, WA.
Recommended Stories
Receive News & Ratings for Black Rock Petroleum Daily - Enter your email address below to receive a concise daily summary of the latest news and analysts' ratings for Black Rock Petroleum and related companies with MarketBeat.com's FREE daily email newsletter.