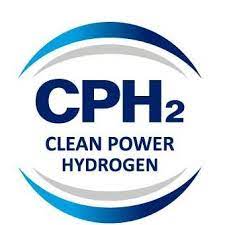 Clean Power Hydrogen Plc (LON:CPH2 – Get Rating) insider Jonathan (Jon) Richard Duffy purchased 24,449 shares of Clean Power Hydrogen stock in a transaction on Wednesday, March 15th. The shares were purchased at an average cost of GBX 20 ($0.24) per share, with a total value of £4,889.80 ($5,959.54).
Clean Power Hydrogen Stock Performance
Shares of Clean Power Hydrogen stock opened at GBX 20.50 ($0.25) on Friday. Clean Power Hydrogen Plc has a 12-month low of GBX 19.03 ($0.23) and a 12-month high of GBX 73 ($0.89). The stock has a market cap of £55.03 million and a P/E ratio of -2,050.00. The company has a quick ratio of 6.54, a current ratio of 7.99 and a debt-to-equity ratio of 3.33. The business's 50 day moving average is GBX 25.49 and its 200-day moving average is GBX 34.17.
Clean Power Hydrogen Company Profile
Want More Great Investing Ideas?
Clean Power Hydrogen plc, a green hydrogen technology and manufacturing company, engages in the development of hydrogen and oxygen production solutions. The company provides membrane-free electrolyser technology, which produces green hydrogen and oxygen in medical grade purity. It serves power, industry and manufacturing, transportation and machinery, commercial and retail, and hydroculture markets.
Featured Articles
Receive News & Ratings for Clean Power Hydrogen Daily - Enter your email address below to receive a concise daily summary of the latest news and analysts' ratings for Clean Power Hydrogen and related companies with MarketBeat.com's FREE daily email newsletter.