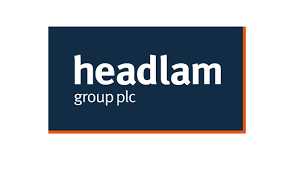 Headlam Group plc (LON:HEAD – Get Rating) shares crossed above its two hundred day moving average during trading on Thursday . The stock has a two hundred day moving average of GBX 295.47 ($3.60) and traded as high as GBX 313 ($3.81). Headlam Group shares last traded at GBX 302 ($3.68), with a volume of 31,386 shares traded.
Analyst Ratings Changes
Separately, Peel Hunt reiterated a "buy" rating and issued a GBX 400 ($4.88) price objective on shares of Headlam Group in a research report on Wednesday, March 8th.
Headlam Group Trading Down 1.9 %
The stock has a market capitalization of £243.53 million, a P/E ratio of 755.00 and a beta of 1.30. The stock has a 50-day moving average price of GBX 330.82 and a two-hundred day moving average price of GBX 295.47. The company has a debt-to-equity ratio of 16.90, a quick ratio of 0.72 and a current ratio of 1.55.
Headlam Group Increases Dividend
Want More Great Investing Ideas?
The firm also recently disclosed a dividend, which will be paid on Friday, June 2nd. Stockholders of record on Thursday, May 11th will be given a GBX 11.20 ($0.14) dividend. This is a positive change from Headlam Group's previous dividend of $6.20. This represents a dividend yield of 3.47%. The ex-dividend date of this dividend is Thursday, May 11th. Headlam Group's dividend payout ratio (DPR) is currently 4,250.00%.
Insider Transactions at Headlam Group
In other Headlam Group news, insider Robin George Williams acquired 5,000 shares of the business's stock in a transaction dated Wednesday, March 8th. The shares were purchased at an average cost of GBX 319 ($3.89) per share, for a total transaction of £15,950 ($19,439.37). Corporate insiders own 7.01% of the company's stock.
About Headlam Group
Headlam Group plc, together with its subsidiaries, sells, markets, supplies, and distributes floorcovering and other ancillary products in the United Kingdom and Continental Europe. The company offers its products to residential and commercial sector, such as independent retailers and flooring contractors, as well as other groups, including larger retailers, housebuilders, specifiers, and local contractors.
Featured Stories
Receive News & Ratings for Headlam Group Daily - Enter your email address below to receive a concise daily summary of the latest news and analysts' ratings for Headlam Group and related companies with MarketBeat.com's FREE daily email newsletter.