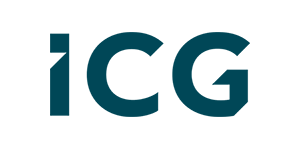 Equities researchers at JPMorgan Chase & Co. assumed coverage on shares of Intermediate Capital Group (OTCMKTS:ICGUF – Get Rating) in a research report issued on Wednesday, The Fly reports. The firm set a "neutral" rating on the stock.
Separately, Credit Suisse Group lifted their price target on Intermediate Capital Group from GBX 1,320 ($16.09) to GBX 1,470 ($17.92) in a research report on Wednesday, November 23rd.
Intermediate Capital Group Stock Performance
OTCMKTS ICGUF opened at $16.47 on Wednesday. Intermediate Capital Group has a twelve month low of $12.93 and a twelve month high of $21.94. The stock's 50 day moving average is $15.21 and its 200 day moving average is $14.52.
About Intermediate Capital Group
Want More Great Investing Ideas?
(
Get Rating
)
Intermediate Capital Group Plc provides flexible capital solutions to help companies develop and grow. It is a global alternative asset manager with over 30 years' history, investing across the capital structure. It operates across four asset classes: Structured and Private Equity, Private Debt, Real Assets, and Credit.
Featured Articles

Receive News & Ratings for Intermediate Capital Group Daily - Enter your email address below to receive a concise daily summary of the latest news and analysts' ratings for Intermediate Capital Group and related companies with MarketBeat.com's FREE daily email newsletter.