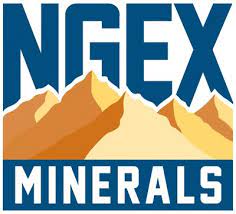 NGEx Minerals Ltd. (OTC:NGXXF – Get Rating) fell 15.5% during mid-day trading on Thursday . The company traded as low as C$2.18 and last traded at C$2.20. 8,000 shares were traded during trading, an increase of 13% from the average session volume of 7,080 shares. The stock had previously closed at C$2.61.
NGEx Minerals Trading Down 15.5 %
The stock has a fifty day moving average of C$2.47 and a 200-day moving average of C$2.09.
NGEx Minerals Company Profile
NGEx Minerals Ltd. engages in the acquisition, exploration, and development of mineral properties in Chile and Argentina. The company's flagship property is the Los Helados project, a porphyry copper-gold deposit covering an area of approximately 20,000 hectares located in the Andes Mountains of the Atacama Region, Chile.
Recommended Stories
Receive News & Ratings for NGEx Minerals Daily - Enter your email address below to receive a concise daily summary of the latest news and analysts' ratings for NGEx Minerals and related companies with MarketBeat.com's FREE daily email newsletter.