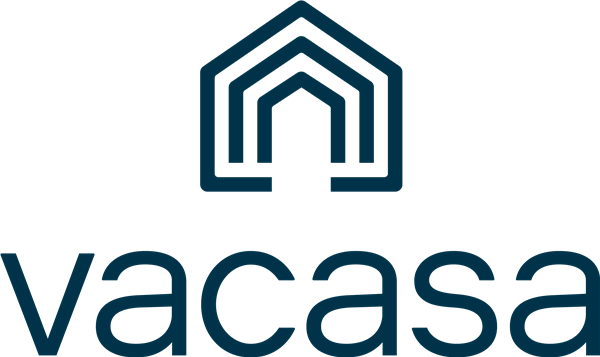 Vacasa, Inc. (NASDAQ:VCSA – Get Rating) – Stock analysts at Northland Capmk issued their Q2 2023 earnings estimates for shares of Vacasa in a note issued to investors on Wednesday, March 15th. Northland Capmk analyst M. Grondahl anticipates that the company will post earnings per share of ($0.09) for the quarter. The consensus estimate for Vacasa's current full-year earnings is ($0.37) per share.
A number of other research firms also recently commented on VCSA. Northland Securities decreased their price objective on shares of Vacasa from $5.00 to $2.50 in a report on Wednesday. Needham & Company LLC dropped their price target on shares of Vacasa from $5.00 to $1.50 and set a "buy" rating for the company in a research report on Wednesday. JMP Securities reaffirmed a "market outperform" rating and set a $3.00 price target on shares of Vacasa in a research report on Tuesday. Finally, Oppenheimer lowered shares of Vacasa from an "outperform" rating to a "market perform" rating in a research report on Wednesday. Four equities research analysts have rated the stock with a hold rating and two have assigned a buy rating to the company. According to MarketBeat, Vacasa currently has an average rating of "Hold" and a consensus price target of $3.57.
Vacasa Price Performance
Want More Great Investing Ideas?
Shares of
NASDAQ:VCSA
opened at $1.00 on Thursday. The company's fifty day moving average price is $1.52 and its 200 day moving average price is $2.23. Vacasa has a 12 month low of $0.88 and a 12 month high of $9.38. The firm has a market capitalization of $438.07 million, a P/E ratio of -1.30 and a beta of 0.87.
Institutional Trading of Vacasa
A number of hedge funds have recently made changes to their positions in VCSA. Bank of New York Mellon Corp bought a new position in shares of Vacasa during the first quarter worth about $323,000. US Bancorp DE purchased a new position in Vacasa in the first quarter worth $83,000. HighTower Advisors LLC boosted its position in Vacasa by 48.3% in the first quarter. HighTower Advisors LLC now owns 149,509 shares of the company's stock worth $1,236,000 after purchasing an additional 48,709 shares during the last quarter. Citigroup Inc. purchased a new position in Vacasa in the first quarter worth $139,000. Finally, BlackRock Inc. bought a new stake in shares of Vacasa in the first quarter valued at $10,941,000. 41.97% of the stock is owned by hedge funds and other institutional investors.
About Vacasa
Vacasa, Inc operates vacation rental management platform in North America, Belize, and Costa Rica. The company enables guests to search, discover, and book its properties on Vacasa.com and the Vacasa Guest App. It also provides services to buy and sell vacation homes through its network of real estate agents.
Featured Articles
Receive News & Ratings for Vacasa Daily - Enter your email address below to receive a concise daily summary of the latest news and analysts' ratings for Vacasa and related companies with MarketBeat.com's FREE daily email newsletter.