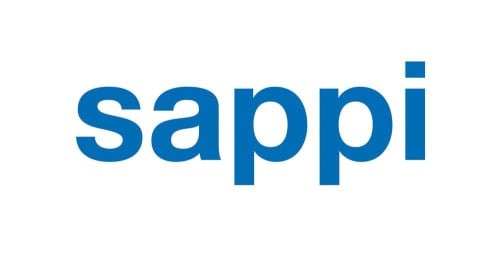 Sappi Limited (OTCMKTS:SPPJY – Get Rating) crossed below its 200-day moving average during trading on Thursday . The stock has a 200-day moving average of $2.84 and traded as low as $2.45. Sappi shares last traded at $2.45, with a volume of 401 shares trading hands.
Sappi Stock Performance
The stock's 50-day moving average is $2.87 and its 200-day moving average is $2.84. The stock has a market cap of $1.38 billion, a price-to-earnings ratio of 2.31, a P/E/G ratio of 0.16 and a beta of 1.22. The company has a current ratio of 1.84, a quick ratio of 1.32 and a debt-to-equity ratio of 0.72.
Sappi (OTCMKTS:SPPJY – Get Rating) last posted its earnings results on Wednesday, February 8th. The basic materials company reported $0.30 earnings per share (EPS) for the quarter, topping analysts' consensus estimates of $0.26 by $0.04. The firm had revenue of $1.66 billion during the quarter. Sappi had a net margin of 8.31% and a return on equity of 34.92%. On average, analysts expect that Sappi Limited will post 0.69 EPS for the current year.
Sappi Announces Dividend
Want More Great Investing Ideas?
The firm also recently announced a dividend, which was paid on Thursday, January 26th. Investors of record on Friday, January 13th were given a dividend of $0.1265 per share. This represents a yield of 4.87%. The ex-dividend date of this dividend was Thursday, January 12th. Sappi's dividend payout ratio (DPR) is presently 11.32%.
Sappi Company Profile
Sappi Ltd. Is a holding company, which engages in the provision of wood-fiber based solutions. Its products include: Dissolving Pulp, Specialties and Packaging Papers, Printing and Writing Papers, and Forestry. The company was founded on December 17, 1936 and is headquartered in Johannesburg, South Africa.
Further Reading
Receive News & Ratings for Sappi Daily - Enter your email address below to receive a concise daily summary of the latest news and analysts' ratings for Sappi and related companies with MarketBeat.com's FREE daily email newsletter.