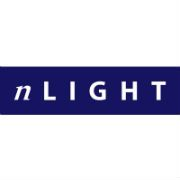 nLIGHT, Inc. (NASDAQ:LASR – Get Rating) saw a large decline in short interest during the month of February. As of February 28th, there was short interest totalling 1,040,000 shares, a decline of 7.1% from the February 13th total of 1,120,000 shares. Based on an average daily trading volume, of 248,400 shares, the short-interest ratio is presently 4.2 days.
Wall Street Analyst Weigh In
Separately, Needham & Company LLC reduced their price target on shares of nLIGHT from $14.00 to $13.00 and set a "buy" rating on the stock in a research report on Friday, February 24th.
nLIGHT Trading Down 2.7 %
Shares of LASR stock opened at $10.00 on Friday. The firm has a fifty day moving average price of $12.04 and a 200 day moving average price of $11.06. The company has a market cap of $456.90 million, a P/E ratio of -8.20 and a beta of 2.26. nLIGHT has a 12 month low of $8.22 and a 12 month high of $18.69.
Want More Great Investing Ideas?
nLIGHT (
NASDAQ:LASR
–
Get Rating
) last released its quarterly earnings data on Thursday, February 23rd. The company reported ($0.40) earnings per share (EPS) for the quarter, missing the consensus estimate of ($0.32) by ($0.08). nLIGHT had a negative net margin of 22.55% and a negative return on equity of 17.03%. The company had revenue of $56.68 million during the quarter, compared to analyst estimates of $56.67 million. On average, equities analysts forecast that nLIGHT will post -1.05 EPS for the current year.
Institutional Inflows and Outflows
Large investors have recently added to or reduced their stakes in the company. Marathon Asset Management Ltd purchased a new position in nLIGHT in the fourth quarter valued at about $15,932,000. Neuberger Berman Group LLC acquired a new position in shares of nLIGHT in the 3rd quarter valued at $6,807,000. Vanguard Group Inc. boosted its holdings in shares of nLIGHT by 7.4% in the 3rd quarter. Vanguard Group Inc. now owns 4,337,527 shares of the company's stock valued at $40,990,000 after purchasing an additional 297,883 shares during the last quarter. ArrowMark Colorado Holdings LLC acquired a new position in shares of nLIGHT in the 4th quarter valued at $2,920,000. Finally, Needham Investment Management LLC raised its stake in shares of nLIGHT by 64.6% in the 2nd quarter. Needham Investment Management LLC now owns 725,000 shares of the company's stock valued at $7,410,000 after acquiring an additional 284,500 shares during the period. 86.85% of the stock is owned by hedge funds and other institutional investors.
nLIGHT Company Profile
nLIGHT, Inc develops and manufactures semiconductor and fiber lasers components. Its products include semiconductor lasers, fiber lasers and optical fibers. It operates through the following segments: Laser Products and Advanced Development. The Laser Products segment includes products such as fiber lasers, diodes, complete laser systems and components.
Featured Stories
Receive News & Ratings for nLIGHT Daily - Enter your email address below to receive a concise daily summary of the latest news and analysts' ratings for nLIGHT and related companies with MarketBeat.com's FREE daily email newsletter.