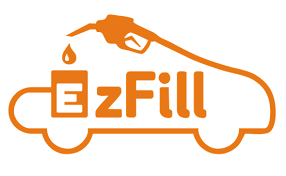 EZFill Holdings Inc. (NASDAQ:EZFL – Get Rating) saw a significant growth in short interest during the month of February. As of February 28th, there was short interest totalling 142,400 shares, a growth of 6.0% from the February 13th total of 134,400 shares. Approximately 1.3% of the shares of the company are sold short. Based on an average daily trading volume, of 48,700 shares, the short-interest ratio is presently 2.9 days.
Hedge Funds Weigh In On EZFill
A hedge fund recently raised its stake in EZFill stock. Renaissance Technologies LLC increased its holdings in EZFill Holdings Inc. (NASDAQ:EZFL – Get Rating) by 154.2% during the first quarter, according to the company in its most recent disclosure with the Securities and Exchange Commission. The fund owned 305,300 shares of the company's stock after buying an additional 185,200 shares during the quarter. Renaissance Technologies LLC owned 1.16% of EZFill worth $321,000 at the end of the most recent reporting period. 2.72% of the stock is currently owned by institutional investors.
EZFill Stock Performance
Shares of NASDAQ EZFL opened at $0.35 on Friday. The company has a quick ratio of 2.58, a current ratio of 2.62 and a debt-to-equity ratio of 0.12. The firm's 50-day moving average price is $0.42 and its 200-day moving average price is $0.51. EZFill has a 52-week low of $0.25 and a 52-week high of $1.20. The company has a market cap of $9.36 million, a PE ratio of -0.62 and a beta of -0.37.
EZFill Company Profile
Want More Great Investing Ideas?
(
Get Rating
)
EZFill Holdings Inc operates as a mobile fueling company primarily in Florida. The company offers consumers and businesses with on-demand fueling services directly to their locations. It also provides its services for commercial and specialty customers, at-site delivery during downtimes and enables operators to begin daily operations with fueled vehicles.
See Also
Receive News & Ratings for EZFill Daily - Enter your email address below to receive a concise daily summary of the latest news and analysts' ratings for EZFill and related companies with MarketBeat.com's FREE daily email newsletter.