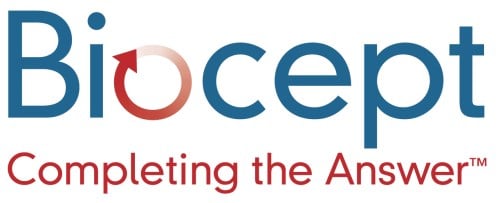 Stock analysts at StockNews.com started coverage on shares of Biocept (NASDAQ:BIOC – Get Rating) in a report released on Sunday. The brokerage set a "hold" rating on the medical research company's stock.
Separately, Brookline Capital Management lowered shares of Biocept from a "buy" rating to a "hold" rating in a report on Friday, January 6th.
Biocept Price Performance
Shares of NASDAQ BIOC opened at $0.24 on Friday. The stock has a market cap of $4.02 million, a price-to-earnings ratio of -0.24 and a beta of 1.01. Biocept has a 52 week low of $0.24 and a 52 week high of $2.43. The company's 50-day moving average price is $0.51 and its 200 day moving average price is $0.68. The company has a current ratio of 5.13, a quick ratio of 4.86 and a debt-to-equity ratio of 0.04.
Institutional Investors Weigh In On Biocept
Want More Great Investing Ideas?
A hedge fund recently bought a new stake in Biocept stock. Millennium Management LLC purchased a new position in Biocept, Inc. (
NASDAQ:BIOC
–
Get Rating
) during the second quarter, according to the company in its most recent Form 13F filing with the SEC. The firm purchased 103,124 shares of the medical research company's stock, valued at approximately $97,000. Millennium Management LLC owned approximately 0.61% of Biocept at the end of the most recent quarter. 10.04% of the stock is currently owned by institutional investors.
About Biocept
Biocept, Inc is an oncology laboratory service company, which focuses on the development and marketing of novel laboratory products in the detection of rare cells to include circulating tumor cells. It develops and commercializes proprietary circulating tumor cell and circulating tumor DNA tests utilizing a standard blood sample.
Featured Articles
Receive News & Ratings for Biocept Daily - Enter your email address below to receive a concise daily summary of the latest news and analysts' ratings for Biocept and related companies with MarketBeat.com's FREE daily email newsletter.