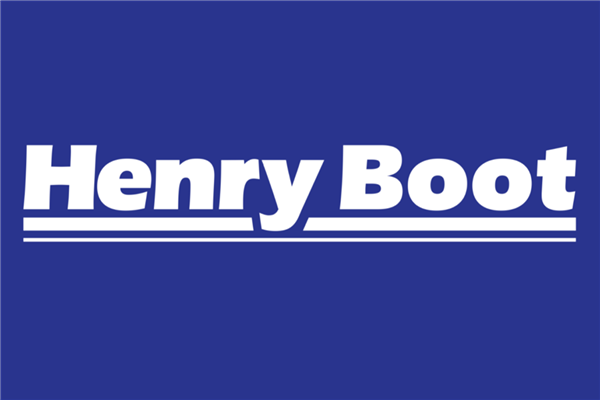 Henry Boot (LON:BOOT – Get Rating)'s stock had its "buy" rating reissued by stock analysts at Numis Securities in a report released on Friday, Marketbeat.com reports. They currently have a GBX 310 ($3.78) target price on the stock. Numis Securities' price objective would suggest a potential upside of 42.20% from the company's current price.
Separately, Peel Hunt reissued a "buy" rating and set a GBX 390 ($4.75) price target on shares of Henry Boot in a report on Tuesday, January 24th.
Henry Boot Price Performance
Shares of Henry Boot stock opened at GBX 218 ($2.66) on Friday. The company has a debt-to-equity ratio of 16.22, a quick ratio of 0.84 and a current ratio of 2.48. The firm's 50-day simple moving average is GBX 236.66 and its 200-day simple moving average is GBX 243.08. Henry Boot has a twelve month low of GBX 215 ($2.62) and a twelve month high of GBX 349 ($4.25). The firm has a market cap of £291.53 million, a P/E ratio of 703.23, a price-to-earnings-growth ratio of -11.97 and a beta of 0.82.
Insider Activity at Henry Boot
Want More Great Investing Ideas?
In other news, insider Timothy Andrew Roberts purchased 42,000 shares of the business's stock in a transaction that occurred on Thursday, January 26th. The stock was purchased at an average cost of GBX 238 ($2.90) per share, with a total value of £99,960 ($121,828.15). 56.50% of the stock is currently owned by insiders.
Henry Boot Company Profile
Henry Boot PLC engages in property investment and development, land promotion, and construction activities in the United Kingdom. The company operates through three segments: Property Investment and Development, Land Promotion, and Construction. It engages in the housebuilding and associated trading; and land management, development, and trading activities.
Featured Stories
Receive News & Ratings for Henry Boot Daily - Enter your email address below to receive a concise daily summary of the latest news and analysts' ratings for Henry Boot and related companies with MarketBeat.com's FREE daily email newsletter.