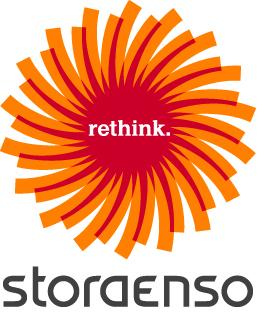 Stora Enso Oyj (OTCMKTS:SEOAY – Get Rating) shares reached a new 52-week low during mid-day trading on Friday . The company traded as low as $11.91 and last traded at $12.21, with a volume of 66440 shares changing hands. The stock had previously closed at $13.29.
Analyst Upgrades and Downgrades
Separately, JPMorgan Chase & Co. initiated coverage on Stora Enso Oyj in a report on Tuesday, February 14th. They issued a "neutral" rating for the company. Five equities research analysts have rated the stock with a hold rating and two have assigned a buy rating to the stock. According to data from MarketBeat.com, the stock has a consensus rating of "Hold" and a consensus target price of $15.83.
Stora Enso Oyj Trading Down 3.3 %
The company has a debt-to-equity ratio of 0.24, a current ratio of 1.49 and a quick ratio of 1.01. The company has a fifty day moving average of $14.55 and a 200-day moving average of $14.21. The firm has a market capitalization of $9.63 billion, a PE ratio of 8.05, a price-to-earnings-growth ratio of 4.05 and a beta of 1.13.
Want More Great Investing Ideas?
Stora Enso Oyj (
OTCMKTS:SEOAY
–
Get Rating
) last announced its quarterly earnings data on Tuesday, January 31st. The basic materials company reported $0.33 earnings per share (EPS) for the quarter, missing the consensus estimate of $0.34 by ($0.01). Stora Enso Oyj had a return on equity of 10.59% and a net margin of 13.13%. The firm had revenue of $2.92 billion for the quarter, compared to analysts' expectations of $2.95 billion. On average, sell-side analysts anticipate that Stora Enso Oyj will post 1.21 earnings per share for the current fiscal year.
Stora Enso Oyj Increases Dividend
The firm also recently announced a dividend, which will be paid on Monday, April 3rd. Shareholders of record on Monday, March 20th will be given a dividend of $0.5096 per share. This represents a yield of 3.89%. This is an increase from Stora Enso Oyj's previous dividend of $0.50. The ex-dividend date is Friday, March 17th. Stora Enso Oyj's dividend payout ratio is presently 17.56%.
About Stora Enso Oyj
Stora Enso Oyj engages in the manufacturing and marketing of newsprint, book paper, magazine paper, fine paper, consumer board, industrial packaging, and wood products. It operates through the following divisions: Packaging Solutions, Biomaterials, Wood Products, Forest, Paper, and Other. The Packaging Solutions division develops fibre-based packaging, and operates at every stage of the value chain from pulp production, material and packaging production to recycling.
Featured Stories
Receive News & Ratings for Stora Enso Oyj Daily - Enter your email address below to receive a concise daily summary of the latest news and analysts' ratings for Stora Enso Oyj and related companies with MarketBeat.com's FREE daily email newsletter.