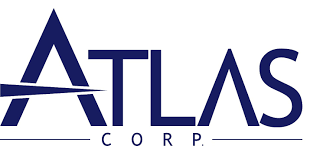 StockNews.com assumed coverage on shares of Triton International (NYSE:TRTN – Get Rating) in a research note issued to investors on Thursday morning. The brokerage issued a buy rating on the stock.
Separately, Keefe, Bruyette & Woods reissued a market perform rating and set a $74.00 price objective on shares of Triton International in a report on Wednesday, February 15th.
Triton International Stock Performance
TRTN opened at $60.00 on Thursday. The firm has a market capitalization of $3.38 billion, a P/E ratio of 5.37, a price-to-earnings-growth ratio of 0.66 and a beta of 1.35. The stock's 50 day moving average price is $68.98 and its two-hundred day moving average price is $64.82. The company has a quick ratio of 4.13, a current ratio of 4.13 and a debt-to-equity ratio of 3.26. Triton International has a 12-month low of $48.64 and a 12-month high of $73.00.
Want More Great Investing Ideas?
Triton International (
NYSE:TRTN
–
Get Rating
) last released its earnings results on Tuesday, February 14th. The company reported $2.76 earnings per share (EPS) for the quarter, beating analysts' consensus estimates of $2.70 by $0.06. Triton International had a return on equity of 30.10% and a net margin of 44.47%. The firm had revenue of $416.30 million for the quarter, compared to analyst estimates of $420.44 million. During the same quarter last year, the firm posted $2.67 EPS. The company's revenue was down .2% on a year-over-year basis. On average, equities analysts forecast that Triton International will post 9.31 earnings per share for the current year.
Triton International Dividend Announcement
The business also recently announced a quarterly dividend, which will be paid on Friday, March 24th. Investors of record on Friday, March 10th will be given a dividend of $0.70 per share. The ex-dividend date is Thursday, March 9th. This represents a $2.80 annualized dividend and a dividend yield of 4.67%. Triton International's dividend payout ratio (DPR) is presently 25.07%.
Hedge Funds Weigh In On Triton International
Hedge funds and other institutional investors have recently modified their holdings of the stock. Live Oak Investment Partners bought a new position in shares of Triton International during the 4th quarter worth approximately $80,000. Huntington National Bank bought a new position in Triton International in the 3rd quarter valued at $68,000. EverSource Wealth Advisors LLC bought a new position in Triton International in the 3rd quarter valued at $68,000. Counterpoint Mutual Funds LLC bought a new position in Triton International in the 4th quarter valued at $125,000. Finally, Lazard Asset Management LLC raised its position in Triton International by 117.5% in the 4th quarter. Lazard Asset Management LLC now owns 3,076 shares of the company's stock valued at $211,000 after purchasing an additional 1,662 shares during the last quarter. Institutional investors own 64.64% of the company's stock.
About Triton International
Triton International Ltd. engages in the provision of leasing of intermodal freight containers. It operates through the Equipment Leasing and Equipment Trading segments. The Equipment Leasing segment involves in operations, which include the acquisition, leasing, re-leasing, and ultimate sale of types of intermodal transportation equipment, primarily intermodal containers.
Featured Articles
Receive News & Ratings for Triton International Daily - Enter your email address below to receive a concise daily summary of the latest news and analysts' ratings for Triton International and related companies with MarketBeat.com's FREE daily email newsletter.