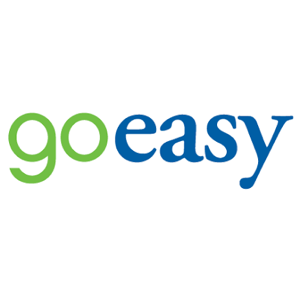 goeasy Ltd. (TSE:GSY – Get Rating) – Analysts at Raymond James cut their FY2023 earnings per share estimates for goeasy in a research note issued on Wednesday, May 10th. Raymond James analyst S. Boland now expects that the company will post earnings per share of $13.02 for the year, down from their prior estimate of $13.76. Raymond James has a "Outperform" rating and a $136.00 price target on the stock. The consensus estimate for goeasy's current full-year earnings is $13.55 per share. Raymond James also issued estimates for goeasy's Q1 2024 earnings at $3.98 EPS, Q3 2024 earnings at $4.27 EPS and FY2024 earnings at $16.88 EPS.
A number of other equities research analysts have also recently weighed in on the company. National Bankshares dropped their price target on goeasy from C$180.00 to C$170.00 in a report on Tuesday, May 2nd. Veritas Investment Research reaffirmed a "buy" rating on shares of goeasy in a research note on Tuesday, April 4th. Scotiabank cut their target price on goeasy from C$170.00 to C$130.00 in a research note on Wednesday, March 29th. Cormark lowered their target price on shares of goeasy from C$185.00 to C$140.00 in a research note on Wednesday, March 29th. Finally, CIBC cut their target price on shares of goeasy from C$180.00 to C$130.00 in a report on Thursday, March 30th. Five analysts have rated the stock with a buy rating, According to MarketBeat, goeasy has a consensus rating of "Buy" and an average price target of C$143.71.
goeasy Stock Up 0.7 %
Want More Great Investing Ideas?
Shares of
GSY
opened at C$108.05 on Friday. The company has a 50-day moving average price of C$100.62 and a two-hundred day moving average price of C$111.81. The company has a quick ratio of 28.46, a current ratio of 37.15 and a debt-to-equity ratio of 264.88. The stock has a market cap of C$1.78 billion, a price-to-earnings ratio of 12.83, a P/E/G ratio of 0.84 and a beta of 2.09. goeasy has a 12 month low of C$87.00 and a 12 month high of C$144.19.
goeasy (TSE:GSY – Get Rating) last announced its quarterly earnings data on Wednesday, February 15th. The company reported C$3.05 earnings per share (EPS) for the quarter, topping the consensus estimate of C$2.87 by C$0.18. goeasy had a net margin of 22.01% and a return on equity of 16.89%. The business had revenue of C$273.33 million for the quarter, compared to the consensus estimate of C$274.20 million.
goeasy Announces Dividend
The business also recently disclosed a quarterly dividend, which will be paid on Friday, July 14th. Investors of record on Friday, June 30th will be given a $0.96 dividend. The ex-dividend date of this dividend is Thursday, June 29th. This represents a $3.84 annualized dividend and a yield of 3.55%. goeasy's dividend payout ratio is currently 45.61%.
Insider Buying and Selling
In other goeasy news, Senior Officer Mir Farhan Ali Khan sold 401 shares of goeasy stock in a transaction dated Thursday, February 23rd. The stock was sold at an average price of C$124.25, for a total value of C$49,824.25. Company insiders own 23.11% of the company's stock.
goeasy Company Profile
goeasy Ltd. provides non-prime leasing and lending services to consumers in Canada. The company operates through two segments, Easyfinancial and Easyhome. The Easyfinancial segment provides unsecured and real estate secured installment loans; personal, home equity, and auto loans; point-of-sale and small business financing; and value-added services.
Recommended Stories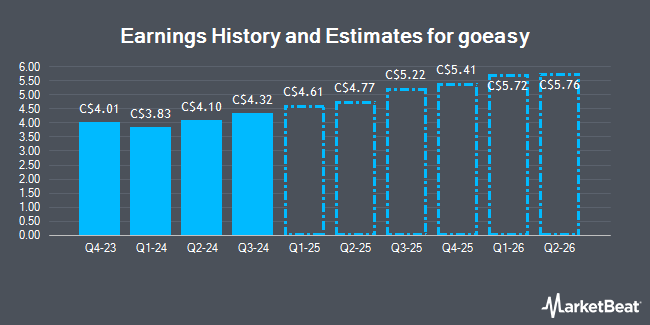 Receive News & Ratings for goeasy Daily - Enter your email address below to receive a concise daily summary of the latest news and analysts' ratings for goeasy and related companies with MarketBeat.com's FREE daily email newsletter.