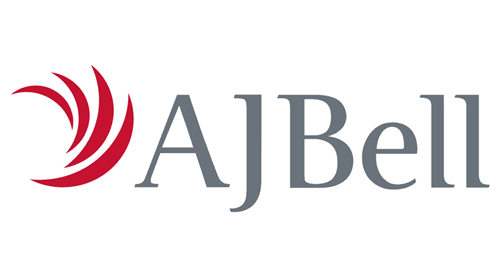 AJ Bell plc (LON:AJB – Get Rating) dropped 1.4% during mid-day trading on Friday . The stock traded as low as GBX 312 ($3.94) and last traded at GBX 317.80 ($4.01). Approximately 189,011 shares traded hands during trading, a decline of 72% from the average daily volume of 680,283 shares. The stock had previously closed at GBX 322.20 ($4.07).
Analyst Upgrades and Downgrades
AJB has been the topic of several analyst reports. Berenberg Bank increased their price target on shares of AJ Bell from GBX 300 ($3.79) to GBX 370 ($4.67) and gave the stock a "hold" rating in a research report on Friday, April 28th. Shore Capital reiterated a "buy" rating on shares of AJ Bell in a research report on Thursday, April 20th. Numis Securities restated a "buy" rating on shares of AJ Bell in a research report on Thursday, January 19th. Finally, Barclays restated an "underweight" rating and issued a GBX 310 ($3.91) target price on shares of AJ Bell in a research report on Friday, April 21st.
AJ Bell Price Performance
The company has a debt-to-equity ratio of 10.47, a current ratio of 7.55 and a quick ratio of 7.16. The stock has a market cap of £1.31 billion, a price-to-earnings ratio of 2,889.09, a price-to-earnings-growth ratio of 5.73 and a beta of 0.92. The business's 50-day simple moving average is GBX 334.84 and its two-hundred day simple moving average is GBX 344.57.
AJ Bell Increases Dividend
Want More Great Investing Ideas?
The business also recently announced a dividend, which was paid on Friday, February 17th. Shareholders of record on Thursday, January 19th were given a GBX 4.59 ($0.06) dividend. The ex-dividend date of this dividend was Thursday, January 19th. This represents a yield of 1.25%. This is a positive change from AJ Bell's previous dividend of $2.78. AJ Bell's dividend payout ratio (DPR) is currently 6,363.64%.
Insider Buying and Selling
In related news, insider Michael Thomas Summersgill sold 4,860 shares of the firm's stock in a transaction on Thursday, April 6th. The stock was sold at an average price of GBX 329 ($4.15), for a total transaction of £15,989.40 ($20,175.90). 34.10% of the stock is currently owned by insiders.
AJ Bell Company Profile
AJ Bell plc, through its subsidiaries, operates investment platforms in the United Kingdom. The company offers AJ Bell Investcentre, which provides a suite of products, services, investment solutions, and online tools for regulated financial advisers and wealth managers to help them manage retail customers' portfolio; and AJ Bell, an investment platform proposition that include investment solutions through in-house funds, ready-made portfolios, and guidance through the AJ Bell funds list to execution-only retail customers, as well as cash savings solutions.
Further Reading
Receive News & Ratings for AJ Bell Daily - Enter your email address below to receive a concise daily summary of the latest news and analysts' ratings for AJ Bell and related companies with MarketBeat.com's FREE daily email newsletter.