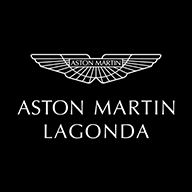 Aston Martin Lagonda Global (LON:AML – Get Rating) had its price target boosted by equities research analysts at Barclays from GBX 250 ($3.13) to GBX 300 ($3.76) in a research note issued to investors on Friday, MarketBeat reports. The firm presently has an "overweight" rating on the stock. Barclays's price target would indicate a potential upside of 12.19% from the company's current price.
Separately, Jefferies Financial Group upped their target price on shares of Aston Martin Lagonda Global to GBX 160 ($2.00) and gave the stock an "underperform" rating in a research report on Monday, March 6th. One analyst has rated the stock with a sell rating, three have issued a hold rating and one has assigned a buy rating to the company's stock. According to data from MarketBeat, the company currently has a consensus rating of "Hold" and an average price target of GBX 500 ($6.26).
Aston Martin Lagonda Global Stock Up 2.8 %
Shares of LON:AML opened at GBX 267.40 ($3.35) on Friday. Aston Martin Lagonda Global has a 52-week low of GBX 85.66 ($1.07) and a 52-week high of GBX 749.80 ($9.39). The firm has a fifty day moving average of GBX 227.73 and a 200 day moving average of GBX 187.84. The firm has a market capitalization of £1.87 billion, a PE ratio of -270.10, a price-to-earnings-growth ratio of 0.03 and a beta of 2.09. The company has a debt-to-equity ratio of 174.64, a quick ratio of 0.71 and a current ratio of 1.08.
Insider Buying and Selling at Aston Martin Lagonda Global
Want More Great Investing Ideas?
In other Aston Martin Lagonda Global news, insider Nigel Boardman purchased 11,976 shares of the business's stock in a transaction on Thursday, March 2nd. The stock was acquired at an average cost of GBX 220 ($2.76) per share, for a total transaction of £26,347.20 ($33,004.13). Company insiders own 47.79% of the company's stock.
Aston Martin Lagonda Global Company Profile
Aston Martin Lagonda Global Holdings plc designs, develops, manufactures, markets, and sells luxury sports cars under the Aston Martin and Lagonda brand names worldwide. It also engages in the sale of parts; sale of vehicles; servicing of vehicles; and brand and motorsport activities. The company sells its vehicles through a network of dealers.
Featured Stories
Receive News & Ratings for Aston Martin Lagonda Global Daily - Enter your email address below to receive a concise daily summary of the latest news and analysts' ratings for Aston Martin Lagonda Global and related companies with MarketBeat.com's FREE daily email newsletter.