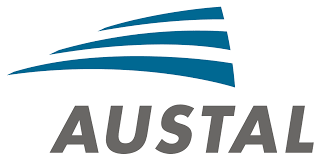 Austal (OTCMKTS:AUTLF – Get Rating) was upgraded by equities researchers at JPMorgan Chase & Co. from a "neutral" rating to an "overweight" rating in a research report issued on Friday, The Fly reports.
Austal Price Performance
OTCMKTS AUTLF opened at $1.35 on Friday. The business has a fifty day simple moving average of $1.14 and a 200 day simple moving average of $1.30. Austal has a 12 month low of $1.05 and a 12 month high of $1.96.
Austal Company Profile
Want More Great Investing Ideas?
Austal Ltd. engages in the design and construction of customized aluminum commercial and defense vessels. The firm operates through the following segments: Australia, USA, and Asia. The Australia segment manufactures commercial and defense vessels for markets worldwide, excluding the USA and provides training and on-going support and maintenance for vessels.
Read More

Receive News & Ratings for Austal Daily - Enter your email address below to receive a concise daily summary of the latest news and analysts' ratings for Austal and related companies with MarketBeat.com's FREE daily email newsletter.