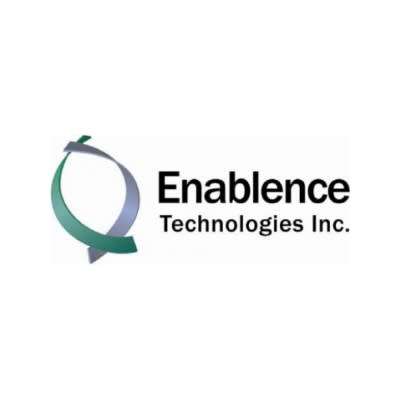 Enablence Technologies Inc. (CVE:ENA – Get Rating)'s stock price was up 2.9% during trading on Friday . The company traded as high as C$1.40 and last traded at C$1.40. Approximately 1,300 shares were traded during mid-day trading, a decline of 18% from the average daily volume of 1,577 shares. The stock had previously closed at C$1.36.
Enablence Technologies Trading Up 2.9 %
The company has a market cap of C$26.03 million, a P/E ratio of -0.61 and a beta of 0.07. The business's fifty day moving average is C$1.48 and its 200 day moving average is C$1.45.
Enablence Technologies (CVE:ENA – Get Rating) last posted its quarterly earnings results on Thursday, February 16th. The company reported C($0.14) EPS for the quarter. The company had revenue of C$0.57 million for the quarter.
About Enablence Technologies
Want More Great Investing Ideas?
(
Get Rating
)
Enablence Technologies Inc, together with its subsidiaries, designs, manufactures, and sells optical components and subsystems for local access topologies, metro, and long-haul markets in Canada and the United States. The company provides silica-based PLC optical chips used in both multiplexer and demultiplexer assembly applications and can support 400G and higher bandwidth speeds; and optical chips to serve CWDM-NRZ and FR4-PAM4 applications.
Recommended Stories
Receive News & Ratings for Enablence Technologies Daily - Enter your email address below to receive a concise daily summary of the latest news and analysts' ratings for Enablence Technologies and related companies with MarketBeat.com's FREE daily email newsletter.